Film Festival presents new independent films at its Mary D. Fisher Theatre
Sedona AZ (January 13, 2013) – The Sedona International Film Festival is proud to present the Northern Arizona premieres of "A Dark Truth" and "Side By Side" at its Mary D. Fisher Theatre. Both films will show Jan. 22-25 at the festival's arthouse theatre venue in West Sedona.
A DARK TRUTH
"A Dark Truth" — an environmental thriller — features an award-winning, all-star ensemble cast including Andy Garcia, Kim Coates, Deborah Kara Unger, Eva Longoria and Forest Whitaker.
Andy Garcia plays a former CIA operative turned political talk show host, who is hired by a corporate whistle blower (Unger) to expose her company's cover-up of a massacre in a South American village. When he arrives, he is plunged into a violent and chaotic situation, with the military cracking down on a group of protesters led by a pair of activists (Longoria and Whitaker). The ever-increasing depletion of earth's natural resource of water serves as the backdrop for this thought-provoking environmental thriller.
In a story filled with a core mythical ethos of family, power and corruption, "A Dark Truth" focuses on the exposure of evil corporate deeds, greed and misconduct in the third world being brought to light.
The film draws attention to man's inhumanity and unconscious actions against the environment and questions if there is a moral and ethical obligation when talking about boundaries, borders and human interaction. With the ever-increasing depletion of earth's natural resource of water serving as the backdrop, a multi-national corporation disregards basic human needs that result in widespread illness and a people's uprising. The distress causes unlikely allies to conspire and seek redemption for past deeds and the greater good.
"'A Dark Truth' is a call to action. It's an awakening for us to recognize what we are doing to the planet and how it is affecting other people and that we need to do something about it," proclaimed Forest Whitaker.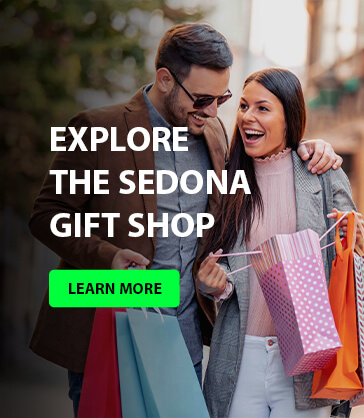 SIDE BY SIDE
"Side By Side" is a must-see for anyone who loves film and the art of filmmaking. Plus, it is the perfect film to see in the weeks leading up to the 19th Annual Sedona International Film Festival.
Join Keanu Reeves on a tour of the past and the future of filmmaking in "Side By Side". The film features in-depth interviews with Hollywood masters, such as James Cameron, David Fincher, David Lynch, Christopher Nolan, Martin Scorsese, George Lucas, Steven Soderbergh, and many more.
Since the invention of cinema, the standard format for recording moving images has been film. Over the past two decades, a new form of digital filmmaking has emerged, creating a groundbreaking evolution in the medium. Reeves explores the development of cinema and the impact of digital filmmaking.
"We aim to show what artists and filmmakers have been able to accomplish with both film and digital and how their needs and innovations have helped push filmmaking in new directions," said Keanu Reeves, who is also the film's producer. "Interviews with directors, cinematographers, colorists, scientists, engineers and artists will reveal their experiences and feelings about working with film and digital, where we are now, how we got here and what the future may bring."
Both films will be shown at the Mary D. Fisher Theatre Jan. 22-25. Showtimes for "A Dark Truth" will be 4 p.m. on Tuesday and Wednesday and 7 p.m. on Thursday and Friday. "Side By Side" will show at 7 p.m. on Tuesday and Wednesday and 4 p.m. on Thursday and Friday.
Tickets are $12, or $9 for Film Festival members. For tickets and more information, please call 928-282-1177. Both the theatre and film festival office are located at 2030 W. Hwy. 89A, in West Sedona. For more information, visit: www.SedonaFilmFestival.org.