Sedona Signature Event September 10th
Sedona, AZ (September 5, 2011) – Signaling the coming of fall, a very special signature Sedona event tells us it's time to get out and have some fun. So don't miss the popular Fiesta del Tlaquepaque, celebrating Mexican Independence Day, and now in its 38th year at Tlaquepaque Arts & Crafts Village. The bring-your-whole-family fiesta takes place on Saturday September 10th from 10:00 am to 6:00 pm. Spend the day enjoying several world-class music performances, vibrant traditional dance, fabulous food and fun activities for kids. Admission is free!
Parking is available at the municipal parking lot in Uptown, serviced by the Tlaquepaque shuttle to go to and from Fiesta.
During Fiesta, Tlaquepaque, with its beautiful Old World, Spanish Colonial architecture and charm and cool, shady courtyards, reverberates with musical mastery from South of the Border and contemporary fusion sounds. Enjoy traditional fiery flamenco dancers, the multi-generational folklorico dancers awash in the swirling colors of their traditional costumes and the ever-popular roaming mariachis.
"Fiesta is my favorite time of year. This event is for our community and visitors from close by and far away. We have an exceptional line-up of fabulous musicians this year. And if you haven't been in a while you'll want to see the colorful Ballet Amistad Folklorico where entire families perform dazzling traditional dances. Equally favorite Mosaico Flamenco will be back with their truly joyful, adrenaline-producing performances that will get you moving," says Wendy Lippman, partner and general manager of Tlaquepaque.
For the youngsters there is a full day of magic, juggling and yo-yo demonstrations by Magical Michael Steele, and fanciful face painting by Jean-Marie Nixon.
And be sure to check out the creative talents of select Tlaquepaque artists who will be working on their new pieces in the courtyards.
Musical Entertainment schedule, Saturday September 10th:
Maestro Drew Bennett, a multi-talented, Grammy-nominated national performing flamenco guitarist, renowned Native American flautist, recording artist, and songwriter will sweep you away with his evocative and haunting melodies. Bennett, who has Cherokee roots, fuses energetic Spanish-nuevo pieces consisting of Spanish, Brazilian, Salsa, Cuban, Mediterranean and Rumba influences, as well as romantic smooth jazz ballads. He will astound you! 10:30 am to 1:30 pm, Patio de Las Campanas
Mosaico Flamenco, a huge favorite every year, their rousing musical talents and fiery, high-energy flamenco dance cause spontaneous burst of joy by audience members! These folks always deliver and are mesmerizing to watch. 11:00 am to 3:00 pm, Patio del Norte
Ballet Amistad Folklorico, the traditional dance troupe comprised of children and adults who twirl and dance with skillful precision. Experience a cultural infusion of folk dancing with authentic, colorful hand-made costumes from every region of Mexico. The blur of colors from their multilayered costumes is not to be believed! Patio La Fuente, 11:00 am, 1:00 pm and 3:00 pm,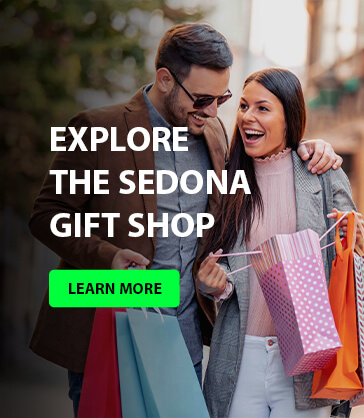 Mosaic Trio, featuring Andres Martinez, brings together the rhythms of Latin America with sultry sounds of Latin percussion, acoustic guitar, the romance of the saxophone. Martinez is known and loved for his beautiful vocals. 2:00 pm to 5:00 pm, Patio de Las Campanas
Miller, Martin and Ki, are well-known favorite local solo artists in their own right. Bring them together and this the newly formed powerhouse quartet (with father Robin and son Eric Miller) performs an enticing blend of styles including hot flamenco, sophisticated Brazilian jazz, catchy originals and crowd-pleasing favorites. 4:00 pm to 6:00 pm, Patio del Norte
Mariachi Colonial, a fun-loving and gifted troupe of musicians, present the popular music of Old Mexico in every corner of the arts village. 10:00 am to 12:00 pm, 2:00 pm to 4:00 pm
Fun for Kids
11:00 am to 4:00 pm, fabulous face painting with Jean-Marie Nixon
11:00 am to 5:00 pm, Magical Michael Steele, juggling, magic and yo-yo demonstrations next to El Rinchon Restaurante.
Be sure to visit Tlaquepaque's shops and world-class galleries, and when you get hungry, there is a wide choice of cuisines found among Tlaquepaque's popular dining establishments.
Tlaquepaque, aptly named The Art and Soul of Sedona, is located at 336 State Route 179 in Sedona, Arizona. Additional parking during Fiesta is available at the uptown municipal parking lot. For more information about Fiesta, performance times and other events visit: www.tlaq.com and www.ShopTlaq.com for online shopping or call (928) 282-4838.