From Oct. 9-10, Sedona's oldest and largest premier arts event will feature nationally acclaimed artists and a new beer and wine garden
Sedona AZ (August 11, 2021) – Held against the backdrop of Sedona's breathtaking red rock vistas, the Sedona Arts Festival will present its 30th annual fine art festival on Saturday, Oct. 9 and Sunday, Oct. 10, 2021. Attracting artists from across the country, this renowned festival will showcase a diverse line-up of over 100 juried artists, as well as live music, raffle prizes, food, and the newly added beer and wine garden . The Sedona Arts Festival is held on the campus of Sedona Red Rock High School, 995 Upper Red Rock Loop Road in West Sedona, with ample parking and transportation right to the front gate.
After a cancellation in 2020 due to the pandemic, the Festival is looking forward to welcoming back award-winning artists from its 2019 show including Michael McKee (Fountain Hills, Ariz., Dry Mediums), Kristin DeSantis (Allenspark, CO, Jewelry), Ceri Jones, (Mesa, AZ, metal), Nora Graf (Camp Verde, AZ, mixed media), Lee Hendrickson (Goodyear, Ariz., photography), Lyle Clift II (Pueblo, Colo., sculpture), and Alex Chitura from Ramona, Calif., the 2019 Overall Best of Show honoree for his incredible hand-carved sculptures from dry hard woods.
After last year's hiatus, this year's event will focus solely on the artists.  "These artists have had a tough year and half.  They have endured the cancellation and rescheduling of dozens of events, which in itself, is hard to keep track of, "said Lori Reinhart, Executive Director of the Sedona Arts Festival for the past 10 years.  "They've lost revenue, they've forfeited booth fees, and for many professional artists, this is how they make their living.  We're hoping for a great turn out to welcome our artists back to Sedona and support them with your presence and your purchases."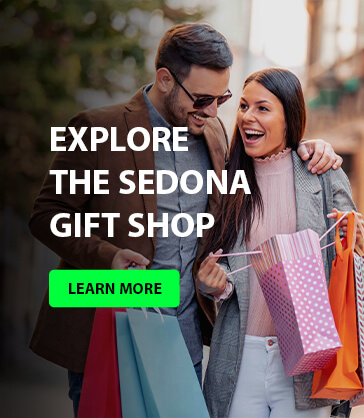 Celebrating its 30th year, the Sedona Arts Festival is Sedona's oldest and largest premiere arts event.  In addition to renowned artists and their works, the Sedona Arts Festival features live entertainment for all ages. The Festival's newly designed entertainment area is not to be missed. and this year's selection of music is sure to please. The Festival also offers a variety of food truck choices, raffle prizes, as well as locally produced kitchen, bath and home items.  Attendees are sure to enjoy a fabulous fall day in Sedona with amazing art, food, libations, and music.
Festival hours are 9 a.m. to 5 p.m. on Saturday, Oct. 9 and 10 a.m. to 4 p.m. on Sunday, Oct. 10. Admission is $15 and covers both days of the event.  Tickets can be purchased online at www.sedonaartsfestival.org or at the gate. Children 12 and under are free when accompanied by a paying adult.  Admission helps support arts education in Sedona and the Verde Valley through its Scholarships and Grants program.
The Sedona Arts Festival's Scholarships and Grants Program financially supports arts education in the greater Sedona area. Since the Festival's inception in 1989, more than $350,000 has been distributed to arts education groups, as well as to graduating seniors pursuing higher education in the arts.
The Sedona Arts Festival is supported by the City of Sedona, Sedona Chamber of Commerce and the Arizona Commission on the Arts. Due to the location on public school property, the Sedona Arts Festival is a smoke-free event and only trained service animals are allowed.  Please leave your pets at home for their safety.  For information and tickets, visit www.sedonaartsfestival.org or call 928-204-9456.