1st Illuminate Film Festival's 22-Film Slate Offers a Catalyst for Personal Evolution, Enlightenment, Entertainment
Sedona AZ (May 8, 2014) – The 22 films selected for the inaugural Illuminate Film Festival offer viewers a diversity of topics and subjects that range from themes of spirituality, visual art and faith to near-death and afterlife experiences, and from emotional clearing, meditation and self-discovery to yoga, sustainable living and even conscious eating.  The Festival runs from May 29 to June 1 at venues throughout Sedona.
 "We are appealing to those who embrace film as a catalyst for their own evolution and enlightenment as well as to those who simply seek positive and inspiring entertainment," said Illuminate Founder and Executive Director Danette Wolpert.  "The messaging in conscious cinema may be overt or understated, but all conscious films hold human beings as sacred rather than expendable and encourage filmgoers to ponder existence more deeply than their everyday routines."
 Illuminate film selection committee members reviewed more than 450 films during a seven-month screening process that included recently premiered titles and films searching for their festival debut.
 "The depth and breadth of the reviewed films was remarkable, not just in the sheer number but in the films' approach, techniques, messaging and delivery," Wolpert said.  "The conscious cinema niche is on the verge of exploding, and the response we've gotten certainly reflects that."
 The Illuminate Film Festival, the nation's first mind-body-spirit festival, will present narrative features, documentaries and shorts complemented by Q-and-A sessions with filmmakers and immersive post-film events called Reel Healing, A View and Do Experience designed to bring the film's lessons and messages to life.
 Films selected are:
Death Makes Life Possible (world premiere), a beautiful and ground-breaking journey through one of life's most taboo topics:  death.  Immediately after the film, Deepak Chopra, MD and Marilyn Schultz, PhD, will discuss the film and the proposition that death could be the best thing in life.
24 Peaces (work-in-progress world premiere), a film of California-based artist GENE's journey to meet 24 of the world's greatest living peacemakers and his ability to capture them on canvas.  Among those expected to attend the premiere in a private Sedona home are peacemakers and artists.
On Meditation (world premiere), a fascinating portrait series offering a rare glimpse into how meditation has transformed the personal and professional lives of notable figures including director David Lynch, actor Giancarlo Esposito (Do the Right Thing, The Usual Suspects) and Ohio Congressman Tim Ryan.
Mile….Mile & Half (Sedona premiere), a humorous, visually masterful film about five friends hiking California's historic 211-mile John Muir trail after one of the biggest winter snowfalls in history.  The film will be followed by a mile…mile & a half hike with musicians, artists, and healers.
When My Sorrow Died: The Legend of Armen Ra & the Theremin (Arizona premiere), the story of Persian-American Theremin virtuoso Armen Ra and his journey through his earliest years in Iran, to his wild time modeling and tearing up the New York drag scene to his recovery from alcohol addiction and emergence as a world-renowned master of the Theremin, the only instrument played without actually touching it.  Ra will perform after the film.
Finding Hillywood (Arizona premiere), a unique and endearing film about pioneers who bring local films to rural communities in Rwanda to find peace in a turbulent land.  Preceded by the documentary short, No Strangers.
Lulu in the Nude (Southwest premiere), about Lulu who, after a horrible job interview, leaves her husband and three children behind and finds herself through encounters with an ex-con, an old woman and an unhappy waitress.  Preceded by the narrative short, Matter of Magic.
Speciesism (Sedona premiere), called paradigm-busting by the Huffington Post, provides a fresh, compelling argument on the controversial idea of equality of the species.  Preceded by the documentary short, Engineering Our Own Divinity – Shot of Awe.
Coexist Comedy Tour, a hilarious concert comedy film that demonstrates how religious coexistence goes awry when a Christian comic leaves the show and the producers must search for a replacement.  Preceded by the narrative short, Stalled.
Monk With a Camera , the Journey of Nicky Vreeland, based on a request from the Dalai Lama that takes the grandson of fashion icon and Vogue editor-in-chief Diana Vreenland behind the curtain of Tibetan Buddhism.  Preceded by the documentary short, A Marvelous Power: Honoring You.
The Rocket, Australia's submission for the 2013 Academy Award and Best Narrative Feature at Tribeca, this triumphant tale about challenging one's place in the family order follows 10-year-old surviving twin Ahlo at The Rocket Festival, a riotous and dangerous annual competition where huge bamboo rockets are set off to provoke the rain gods.  Preceded by the narrative short, The Recyclist.
May I Be Frank, a true story of the personal transformation of Frank Ferrante, a 54-year-old, 290-pound Sicilian American from Brooklyn with Hepatitis C.  On the lookout for a quick fix, he hands his life over to the 20-something owners of a raw-vegan San Francisco restaurant who commit him to changing his ways over 42 days.  Ferrante will host a post-film Q-&-A.  Preceded by the narrative short, Alchemy.
 Among the films selected for Reel Healing are: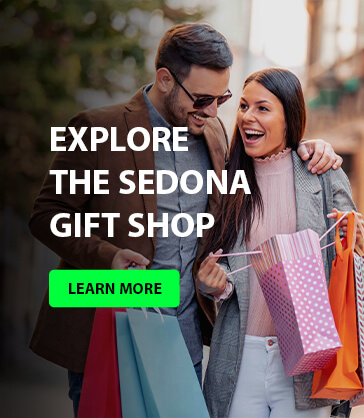 AWAKE: The Life of Yogananda (Southwest premiere), an unconventional biography of the legendary East Indian mystic who introduced yoga and meditation to the West in the 1920s.  Immediately following the film, Mas Vidal, founder and director of the Dancing Shiva Center in Los Angeles, will lead a kirtan of bhajans (devotional songs).  Q&A with film directors and producer will follow.
Dance of Liberation (world premiere), the visually stunning, inspirational journey of Parashakti, a lost and broken young woman transformed into a powerful soul healer, who bravely tries to mend her deepest childhood wound along the way.  Followed by a Dance of Liberation workshop with a live DJ and Q&A with Parashakti.
E-Motion (US premiere), the result of Australian producer Justin Lyon's efforts to track down the world's leading alternative health and emotional healing experts to find cures for the incurable after the death of his dear friend, Steve Irwin.  Following the film, Eva Maurice and emotional clearing practitioners offer samplings of the emotional healing philosophy.
Song of the New Earth (Southwest premiere), a film about the extraordinary life and work of country singer-turned brain scientist and shaman of sound, Tom Kenyon, as he journeys from his Orcas Island homeland to Broadway, giant caves in the south of France, Venice and Tibet.  Following the film, multi-instrumentalist Three Trees will lead a multi-cultural sound healing journey.
 Also scheduled are:
The world's first Conscious Filmmaker Convergence, a half-day film industry program for notable and aspiring mind-body-spirit filmmakers, featuring discussions with Betsy Chasse, Director of What the Bleep Do We Know?; Nicole Guillemet, former Co-Director of the Sundance Film Festival; Anna Darrah, Director of Acquisitions for Spiritual Cinema Circle, Gaiam; and Lisa Leeman, Director of AWAKE: The Life of Yogananda and former President of the International Documentary Association; among others.
The Healing Village: offering samplings and services of the region's best health and wellness practitioners including reiki specialists, energy workers, sound healers, Ayurvedic consultants, and more. Ayurveda is a 5,000-year-old system of traditional natural healing with origins in India. 
Major sponsors of the Illuminate Film Festival are The Lodge at Sedona, Rejuvenation & Performance Institute at Grace Grove, ChocolaTree Organic Oasis, Sedona Elite Properties, Sedona Culture Collaborative, Mary D. Fisher Theater, Peace Place and Gateway Capital Management.
Illuminate films will be screened at Sedona's state-of-the-art Mary D Fisher Theater, Sedona Creative Life Center and the Sedona Performing Arts Center.
Single tickets for regular screenings are $11 through May 15 and $14 after.  Opening and Closing Screening individual tickets are $15 before May 15 and $20 after; Spotlight Screenings, $20 before May 15 and $25 after; Reel Healing Programs, $20 before May 15 and $20 after; Workshops, $15 before May 15 and $20 after.
All-Access Passes are $350 and a VIP Lodging Package, which includes three nights at The Lodge at Sedona and an All-Access Pass is $1,150 single and $1500 double.
For more information, the full schedule and to purchase tickets, visit www.illuminatefilmfestival.com.