The Beatles & The Vedas:  a Multimedia Presentation with Philip Goldberg
Friday February 28, 7:00 pm in the Great Room at the Sedona Creative Life Center
Sedona AZ (January 30, 2014) – The Fab Four changed the world spiritually as well as musically. Their mind-blowing trip to India legitimized meditation, introduced us to words like mantra, guru and ashram, and opened the floodgates for yogic teachings to spread throughout the West.

Join Philip Goldberg, international  lecturer for a magical mystery tour. It's an evening of spiritual insight and inspiration, with music and videos of the Beatles' spiritual journey: from the set of "Help!" to the banks of the Ganges to "My Sweet Lord."
Goldberg, author of the award-winning book American Veda, celebrates the Beatles as ambassadors of India's timeless wisdom and unforgettable music. February 28, 7:00 – 8:30 pm at the Sedona Creative Life Center, 333 Schnebly Hill Road, Sedona. $10 suggested love donation. Visit www.McLeanMeditation.com, or call (928)204-0067 to reserve your seat.
"For every human, it is a quest to find the answer as to 'Why are we here? Who am I? Where did I come from? Where am I going?' To me, that became the only important thing in my life. Everything else is secondary."  – George Harrison
American Veda and the Great Yogic Transmissions that Changed the World: a Workshop with internationally acclaimed author, Philip Goldberg  
Saturday, March 1, 1:00-4:30 pm at the McLean Meditation Center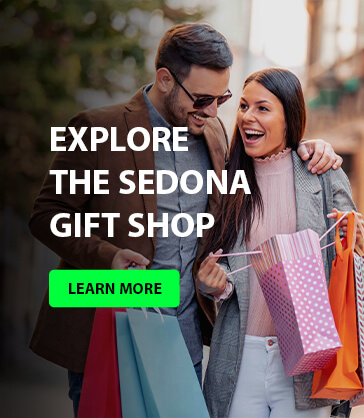 Whether you've been on a spiritual path for 20 days or 20 years; whether you follow a teacher or serve as your own master; whether you're devoted to a tradition or travel independently; it's always helpful to share space with others on a similar journey. During this practical and enjoyable half-day workshop, Philip Goldberg will illuminate the essence of yogic wisdom and sort through contradictory teachings, ambiguous directions, and paradoxical forks in the road.
With the help of photos, audios, and videos, we will explore the historic transmission of India's Vedic wisdom to America. Participants will be inspired by the presence of revered teachers like Paramahansa Yogananda, Maharishi Mahesh Yogi, Swami Satchidananda, and Swami Muktananda, and experience practices they introduced, including meditation, breathing exercises, and chanting.
With a fresh perspective gained from 45 years of spiritual practice, teaching, and research, Phil shares usable insights and "travel tips" for integrating the yogic path into everyday life while navigating the many challenges that arise over work, money, relationships, teachers and other issues.  
Because there are no one-size-fits-all answers on the path, this workshop illuminates the best kind of guidance there is: that which springs from each person's own awareness. Everyone will come away with an expanded vision of the sublime yogic legacy and its application to their lives, regardless of their personal beliefs or chosen path.
The workshop is held at the McLean Meditation Center, 411 State Route 179, at the junction of Schnebly Hill Road and Hwy 179 in Sedona, Arizona. $45 early bird. $60 regular registration. Visit www.McLeanMeditation.com, or call (928)204-0067 to ensure your space. 
About the Author: Philip Goldberg is a spiritual counselor, researcher, meditation teacher and the author of many books including Roadsigns: On the Spiritual Path and The Intuitive Edge. His latest release, with a Foreword by Huston Smith, is the award-winning American Veda: From Emerson and the Beatles to Yoga and Meditation, How Indian Spirituality Changed the West (Harmony/Crown).  A Huffington Post contributor based in Los Angeles, Goldberg is internationally acclaimed public speaker, seminar leader, and founder of Spiritual Wellness and Healing Associates. (www.philipgoldberg.com and www.AmericanVeda.com)