Sedona AZ (November 5, 2013) – Young students at West Sedona Elementary School have prepared a special program for the community that will take place on November 13th at 6:30pm. The International Festival of Food and Song was the brainchild of Jeanie Carroll, Music Educator of West Sedona School. Her K-6 students become Ambassadors of Peace from foreign lands, wearing the colors of their country and singing songs in the language of their country. They travel to these lands during music class and learn to put themselves in the shoes of another person in the world. They sing songs separately and then together to show unity and to show that borders between brothers and sisters don't exist. In the past it was an event that took place over two nights (3 nights during Jeanie's tenure at Big Park School) and included the participation of 22 Sedona and VOC restaurants to whom they will always be grateful!
This year they are giving their generous restaurants a well-deserved break and are including a new aspect to the Extravaganza. It will be held at the Sedona Performing Arts Center and include the participation of more than 30 High School Students as well. Courtney Yeatts, the musical director of Sedona Red Rock High School has her choir students fired up about being Ambassadors of Peace who will guide the young ones in the ways of this new experience in their auditorium. "It's always been a dream of mine to get more than one school to participate! I am so happy that the high school teenagers will be mentors to the young people. And they will also represent countries! They will do a song from Japan, a song to represent Africa and one from the UK!", Carroll exclaims.
The students from West Sedona will become Ambassadors from France (K1), Ireland (2nd), Israel, (3rd), Brazil (3/4), Italy (4th), and Mexico/Spain (5th). The littlest ones will be singing in French and we'll have songs in English, Hebrew, Portuguese, Italian, and Spanish. Then they will all join together for some rousing group songs, like Shondra Jepperson's Children's Anthem. She will even come and sing that one with the Ambassadors, uniting all the students in song.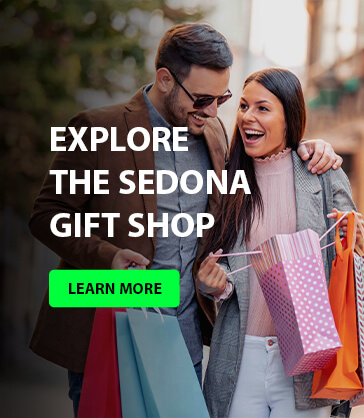 Every year just before the season of Thanksgiving and Mitzvahs, the children at West Sedona experience gratitude week in Carroll's music classes. Traveling the world and seeing how fortunate they are to live in this country of cultural diversity and sharing is one of the intentions. They are also fortunate to live here and be educated in excellent schools under the majesty of our red rock spires and open blue skies, breathing fresh air. They are made aware of our community's support by your attending school events. See for yourself what children in our area are learning and how they are being encouraged by their educators.
This is a fundraiser for the music departments of the High School and West Sedona School, but the price hasn't gone up in 15 years. It is still only $5.00 per adult and $1.00 per student of any age. It is hoped that we fill the theatre to capacity. It is the first time we will have enough room to accommodate the public in addition to the parents, so please do feel invited to attend. If money is an issue, come anyway. No one will be turned away (unless they fill the house!!) If you can donate more than $5 to help offset the invitation to those less fortunate, that would truly be in the spirit of Thanksgiving and they thank you in advance.