Sedona AZ (November 24, 2013) – Avoid the holiday blues with Zenprov Comedy's "O'Hilarious Night" on Saturday, Dec. 7 at 7:30 pm at Mary D. Fisher Theatre. One performance only.
"Zenprov is the best comedy troupe in Arizona," said Mr. Patrick Schweiss, Executive Director of the Sedona International Film Festival. "People were laughing so hard their cheeks were hurting." 
If you've never been to one of their live performances before, Zenprov Comedy is similar to the popular improvised TV show "Whose Line Is It Anyway?" The troupe performs fast-paced improvised scenes created in the moment—always based on audience suggestions. Unlike sketch or standup comedy, nothing is scripted or prepared ahead of time. And never the same show twice.
"This night is going to be like Christmas morning for us. There's so much good subject matter to play off. The troupe is bursting with fresh games to spring on our audience," said Derek Dujardin the director of Zenprov Comedy.
One of new pieces is called "Black Friday." After interviewing an audience member about their "Black Friday" shopping experience, the troupe will improvised a nightmarish rollercoaster ride through American consumerism and shopping as a blood sport.
"We're also going to perform a game called "The Island of Misfit Toys" where the actors take on characteristic of a mentally disturbed toys as described to us by the audience, and as well as improvised holiday blues musical," said Dujardin.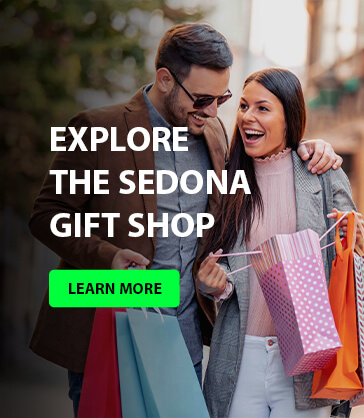 Also appearing at the show will be guest entertainer Laura Lizak, finalist for "Sedona's Got Talent!" for an unique form of call-and-response Christmas Caroling with the audience before the show starts.
Zenprov Comedy embraces the Del Close method of improv acting, which emphasizes the "group mind" that mysteriously develops during a performance. Miraculously, the player's minds fuse together to create a "super mind" where they practically finish each other's sentences—and often do. Laughter ensues.
The super minds of Zenprov are Tony Carito, Derek Dujardin, Shaeri Richards, Chris Redish, Mike Burdick, Bonnie Green, Betty Testa, Linda Roemer and Mary Carder.
Tickets are $12 pre-sale and $15 the day of the show. This one-night-only performance is expected to sell out so please purchase tickets early. Get tickets online at www.zenprovcomedy.com, or in person at Crystal Magic in Sedona or Jerona Java Café in Cottonwood. 
The Mary D. Fisher Theater is located across the street from Harkin's Movie Theater on 2030 St. Rt. 89A. Doors open at 7:00 PM. Shows are family friendly (rated PG-13) and run approximately 90 minutes. Visit www.ZenprovComedy.com to learn more.