Sedona AZ (January 2, 2014) – Join Zenprov Comedy for their one-night only completely improvised show "ALOHA-HA-HA SEDONA!"  This luau of laughs starts 7:30 PM on Saturday, Jan. 17 at the Mary D. Fisher Theatre in Sedona.
"Zenprov Comedy is the best improv troupe in Arizona," said Mr. Patrick Schweiss, Executive Director of the Sedona International Film Festival. "People were laughing so hard their cheeks were hurting!"
Similar to the improvised TV show "Whose Line Is It Anyway?", Zenprov Comedy performs fast-paced, spontaneous comedic games created in the moment—always based on audience suggestions and hands-on participation with the actors. Unlike sketch or standup comedy, nothing is scripted or rehearsed ahead of time. It's completely spontaneous and never the same show twice.
"Since one of our long-time troupe members, Mike Burdick, is moving to Maui we decided to call this show "ALOHA-HA-HA," said Derek Dujardin, director of Zenprov Comedy. "We're going to give Mike a proper send off by featuring both his skills as an improviser as well as his talents as comic musician."
Also, joining Zenprov Comedy will be veteran improviser Bryan Cooperrider. Bryan performed with San Francisco Theatre Sports for eight years before moving to Flagstaff where he's a professor of design at NAU.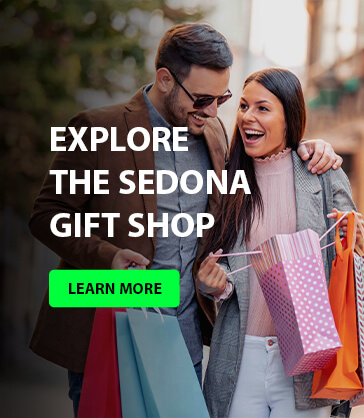 During their two-month break away from performing, Zenprov has been hard at work creating new games to surprise and delight their audience. Starting Jan. 17, Zenprov Comedy will be performing every month at the Mary D. Fisher Theater through April 2015. They also have a show planned for Main Stage in Cottonwood on Jan. 31.
Zenprov Comedy embraces the Del Close method of improv acting, which emphasizes the "group mind" that mysteriously develops during a performance. Miraculously, the player's minds fuse together to create a "super mind" where they practically finish each other's sentences—and often do. Laughter ensues.
The "Super Minds" of Zenprov includes locals Derek Dujardin, Bryan Cooperrider, Shaeri Richards, Chris Redish, Mike Burdick, Betty Testa, Linda Roemer and Mary Carder.
Tickets are $12 advance or $15 the day of the show. Tickets can be purchased in person at Crystal Magic in Sedona, Jerona Java Café in Cottonwood, or online at www.zenprovcomedy with a credit card. Shows often sell out, so please purchase your tickets early.
The Mary D. Fisher Theater is located across the street from Harkin's Movie Theater on 2030 St. Rt. 89A. Doors open at 7:00 PM and the show starts promptly 7:30 PM, and will run approximately 90 minutes.