Sedona's Independent Film School Shines Bright
By Julie Lehr
Sedona, AZ (June 1, 2011) – The Zaki Gordon Institute, (ZGI) held the 11th annual Short Film Festival screening Memorial Day weekend. The production at the Zaki Gordon Institute is produced each year followed by award ceremonies.
Upwards of 30 films were screened at both ZGI theaters.
Opening night gala began at Andalusia Ballroom in Sedona Rouge Hotel where collaborative teams mingled in celebration of their recent productions.
In honor of each independent film-maker, Dan Gordon founder of ZGI, dedicated to film-making, candidly encourages the art form. While he presented the peers choice award for Best Screen Writing he adds, "Every film-maker has a story to tell."
One film in particular Gordon awarded while it teetered on the brink of dark comedy was I WANT TO BE TOM SAVINI. Written and produced by award winning film-maker Bianca Luedeker. Luedeker stole the show winning several peer nominated awards including Best Screen Writer. The movie had people in tears as the lead actress wrestled with fears as a make-up artist on her way to Los Angeles, California where she then fulfills her dreams to BE TOM SAVINI dressed as the make-up artist, now famous actor, Tom Savini. Luedekers' production was the second of the film-makers two independent films; now winning several additional awards this year she exclaims, "Wow, I had no idea this film would do so well." She then paid her crew much respect while accepting the awards.
Among film-makers was last years' alumnus, Matt Stedman. Stedman whose most recent film, B4, chosen to be privately screened preceded this years' ceremony. A second film-maker's much more discreet appearance makes these two consecutive years to have peers chosen for films of the horror genre.
The full-length feature explores the possibilities of string theory. One of many metaphysical projects found on his website. www.myscpace.com/freakingmayhem
PERFECT DAY AT THE BEACH, by Bryan Lopez was also honored by Gordon for Best Screen Writer. Bryan humbly thanked Dan saying, "I have learned from the program and will continue to make movies as a screen writer."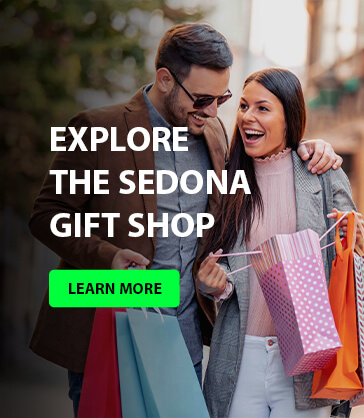 ACOSTA, a somewhat stark drama, won Best Film Editing; written and produced by Acosta the independent film-maker was a natural visionary. The dramatic design, sharp sound, and cinematography, "depicted the visual shape Jesus Acosta was intentionally shooting for," says Dev Ross. Ross is a former Universal Studios and Disney writer/ reader who worked closely with Acosta as he worked with his ideas. Ross, who worked for many years as a reader for Jane Fonda while seeking her future as a professional writer/ film-maker; viewers watched the story unfold as the truth of his brothers' life, his-story of war and the reality of the fictional soldier battled with post traumatic stress disorder. "He communicated well with the crew and the crew was able to capture his vision. It was an emotional process." Ross also added, "The passion for film and with his commit to the story made the ideas palpable and visceral; everyone worked cohesively to deliver his vision." Ross adds, "The largest challenge for every director writer is putting the visual on paper."
The most colorful film at the festival captured Trinidadian art and culture for viewers. BACCHANAL LADY was written and directed by Aletha McCullough whose educational documentary film fused both old and new perspectives in regard to woman at Trinidad's yearly carnival celebration. Costume design, production design and photography all spoke volumes about the artistic roots of Trinidad.
Although McCullough would be warmly welcomed at Sedona International Festival less may be more with one screening to date that held the fullest audience along with film-maker Acosta and writer and producer of SYMETRY, Jeremy Naranjo.
Naranjo's film, staring, Latin American actor, Zack Larez; had viewers at the edge of their seat watching the interesting murder mystery. The plot thickened as father stalks detective after murdering his son.
The most controversial film, MALE 2010, spoke for itself. A work in progress, independent film-maker David Dufour, documented several professionals in the movement toward male roles and the historical account of their lack of rights.
As the Shorts Film Festival winded around too soon by Sunday; high school student competitors ), movie goers, alumnus, film-makers, and sponsors all gathered at ZGI in anticipation of what was going to be discovered. The ZGI film festival viewers clearly enjoyed viewing films as the less obvious was brought to life.
The festival is sure to gather a multitude of local people to ZGI for years to come.