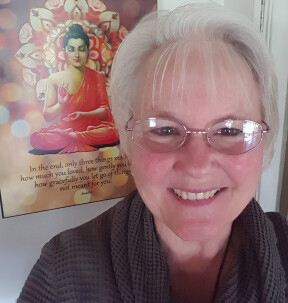 I don't know about you — I never do. No one but you does, no matter what they say — but I was not conditioned to say no. I was conditioned to say anything other than no, regardless of the circumstance. My time upon the spiritual path only upped the ante. You see, saying no was frowned upon. It meant you weren't enlightened, weren't even close, that you hadn't gotten it yet. If you had, you wouldn't be reacting to anyone's stuff. After all, it's theirs not yours. Right?
What a crock!
Spiritual paths, non-spiritual paths, dark paths, light paths, inner paths, outer paths — they are all life paths, no one better than another regardless of what you think. We all have one — it's the path you walk to fame and success, to surrender, to service, to devotion, to worthiness, to hopelessness, to self-actualization, the path that you couldn't not walk, the one everything in the universe conspires to ensure that you walk.
Along the path you, at the least appear to, have choice points. Everything here is an appearance. That doesn't make it any less real. Lessons appear replete with challenges and options. Mine right now is learning my authentic no.
I've never been good at no. That was probably why I was drawn to the surrender path. I didn't have to say no. I could mostly say no when it didn't matter, but when it mattered to me personally it wasn't so easy. I'd freeze, or get angry so that I could, or stick my head in the sand, deny myself and sizzle inside. Do it long enough and it becomes self-fulfilling and it doesn't take that long. It feels accurate that I stayed so long in an abusive first marriage, a career that had some of the same attributes, and tried a different flavor of struggle a few years back, because I hadn't yet discovered my authentic no.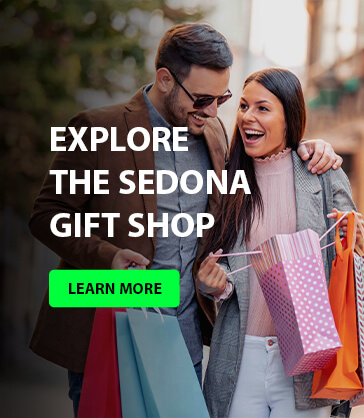 I hadn't learned to trust my path, to see its beauty and perfection, to realize that as I am, just as I am, I am This in motion, and It is soooo good there is nothing I am not. I have a role to play. I don't have to understand it. I don't even have to see where it is going or how it ripples into the world. I simply have to play it. It is so much easier when I appreciate the choicelessness underlying the apparent choice. Then the excruciating vacillation between paralysis and overaction evaporates.
Sophia is teaching me just how inconsistently weak my 'no' has been. She is forcing me to find my authentic no. She seems to know exactly what is needed and gives me immediate feedback. Yikes! I didn't realize I was adopting a guru. But of course, isn't everything? Life itself is the guru this one just comes with fur and four legs, not to mention sharp little teeth and razor sharp nails — a demanding guru indeed.
Whether it is with a puppy like Sophia — may all our challenges be so sweet and loving — or an abusive lover, a dysfunctional or genuinely cruel boss, a sick relationship with the body or any of the infinite ways we are not real, fail to honor our perfect expression, and commit the ultimate sacrilege, the true blasphemy — seeing ourselves as other than God, divvying up the Indivisible into pieces — finding our authentic no it seems is a step along the path. Or, at least it is for this pilgrim.
With each authentic no, seeing clearly becomes so much more fun and oodles easier to boot. No is yes — it is yes to the authenticity within. Self-denial was never fun and rewarding. Whatever was I thinking! Oh, that's right. I wasn't. I had to run the program through the maze. Do you suppose this is how the mouse feels when it finally gets to the cheese?!
There is no appropriate bio for Amaya Gayle. She doesn't exist other than as an expression of Consciousness Itself. Talking about her in biographical terms is a disservice to the truth and to anyone who might be led to believe in such nonsense. None of us exist, not in the way we think. Ideas spring into words. Words flow onto paper and yet no one writes them. They simply appear fully formed. Looking at her you would swear this is a lie. She's there after all, but honestly, she's not. Bios normally wax on about accomplishments and beliefs, happenings in time and space. She has never accomplished anything, has no beliefs and like you was never born and will never die. Engage with Amaya at your own risk. www.amayagayle.com