By Virginia Volkman, Library Director
Sedona AZ (July 11, 2014) – I went to the American Library Association Conference with a question on my mind:  What does the future hold for public libraries?  Will they rise to the recent USA Today headline challenge, "Libraries' choice:  Change or die."  I came away with an answer:  Yes, libraries are alive and well.
The USA Today story in the June 7, 2014, issue of The Arizona Republic, points to the Skokie Public Library project that provided "a three-room, fully functioning, Wi-Fi-equipped office suite, capable of accommodating more than 50 people.  Users who can't afford their own office space reserve it by the hour."
The story goes on to cite additional examples of libraries stepping out of their traditional roles: the Newton, Massachusetts library houses the community food pantry, the Cleveland library offers classes in 3-D printing, the Los Angeles city library became the first to offer an online high school diploma program for adults who had dropped out of school.
The talk at the ALA conference was about "maker spaces":  fun, collaborative spaces, stocked with tools for creative projects.  I heard Corinne Hill, Executive Director of the Chattanooga Public Library, talk about the innovative programs that the library is doing, including their "4th Floor," a public laboratory and educational facility that provides equipment and expertise, and hosts programs, events, and meetings. 
While traditional library spaces support the consumption of knowledge by offering access to media, the 4th floor supports the production, connection, and sharing of knowledge by offering access to tools and instruction.  On a whiteboard, patrons write what kind of classes they would like to take, and which they would like to teach.  The library then facilitates the classes.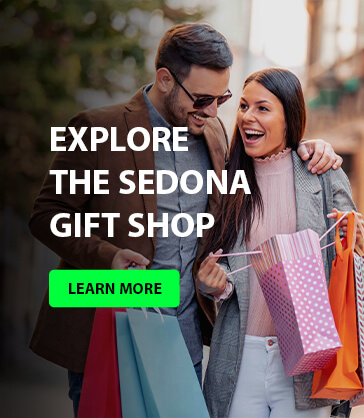 So, how does Sedona Public Library fit into this new model for public libraries?  Our space will be reorganized to offer more collaborative spaces, starting with the Children's Room.  With funding from the Arizona State Library, through a federal Library Services and Technology Act (LSTA) grant, we will be rearranging the children's space.  We'll be adding new movable shelving and an interactive, early literacy skill-building play area. 
Though the media sometimes paints a story of doom, a recent Pew Research Center study found that 72% of the general population strongly agrees that public libraries play an important role in giving everyone a chance to succeed by providing access to materials and resources. 
The Pew Research study also found that "the incidence of e-book reading has been steadily climbing during the course of our libraries research.  It now stands at 28% of the population who have ever read an e-book.  But this has not really affected the number of those who read printed books.  The vast majority of e-book readers also enjoy printed books."  Libraries obviously still meet an important role in providing print materials to our users.
Approximately 7,000 Sedona residents (70% of the population) have a library card and use it regularly and statistics show high program attendance.   I think it's safe to say that our library is well used and not dying.  We will continue to change and grow, based on local interest and best practices on a national level.
Sedona Public Library is a 501(c)(3) non-profit corporation. The land on which our beautiful library sits was donated and the library building was constructed with private funds and is entirely debt-free. Donations and grants allow us to continue to offer free and innovative services to residents and visitors. Your tax deductible donation may be sent to: Sedona Public Library, 3250 White Bear Road, Sedona, AZ 86336.