Sedona News: It's a no brainer Sedona is in dire need of affordable housing for our workforce. That is why it's odd influential voices in the community would be arguing against the city's purchase of the Cultural Park to be used for that purpose.
Yes, the price tag for the park itself is almost $20 million, and that's only for the land.
However, one can be assured that there would be plenty of private enterprisers willing to sink a few million dollars into building affordable housing on the abandoned property.
It's no secret the city is flush with big bucks and what better way to utilize the bounty than to build affordable housing without having to battle community homeowners who don't want working force residents living near their properties?
This is what looking forward into the future means. Beautiful new, affordable homes or rentals would attract working force personnel and act as a beacon to individuals seeking employment and a better place to live.
We need younger, working class families and children to recharge our rapidly depleting school population.
Working class families also spend money and would do so locally, thereby supporting our economy.
Imagine what a boon it would be to those hard-working people to be able to live and work in one of the most beautiful places on earth.
The city should proceed full speed ahead purchasing the Cultural Park property.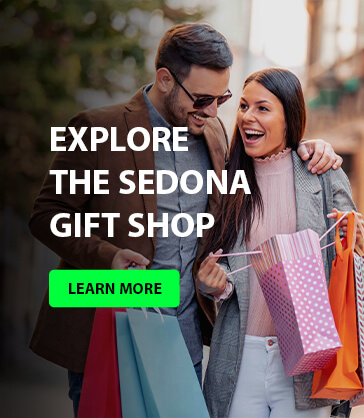 The city can offer tax incentives and other tasty treats to potential developers.
Sure, some will grumble about the price tag but has anyone noticed how homes are increasing in value here in Sedona as more and more people flock here either to escape the mandates that are crippling blue states or cash in on the Airbnb market.
The cost is a trifle compared to the cost of Sedona going belly up because we don't have enough working-class souls living here to keep our communal heart beating.
Circumventing the NIMBY people is definitely the best way to go. They would have little to complain about if the Cultural Park was re-imagined into a model community of affordable housing.
At best, they would be relegated to complaining about traffic and crowded supermarkets, squeaking their displeasure from the sidelines.
So, don't listen to the naysayers wasting ink bleating their opposition to the idea. The city council needs to show some testicular fortitude and defy the pens of those trying to trash the concept by bullying the meeker members into submission. 
Thinking out of the box will pull us out of the box we as a city and community are being stuffed into by those who fear change.