TSÉ BII' NDZISGAII, DINÉTAH (Monument Valley, Navajo Nation) (August 12, 2021) – As a first step in rebuilding and revitalizing our communities and ensuring they thrive, Yee Ha'ólníi Doo celebrated its soft opening of the Tsé Bii' Ndzisgaii Community Center in Monument Valley, Utah, on Monday, August 2, 2021.
"The Tsé Bii' Ndzisgaii Community Center will serve as a great resource for our people and bolster opportunities for our entrepreneurs, youth leaders, and all community members. We intend to promote cross-pollination of ideas, uplift with a spirit of collaboration, and incubate and support the talent and leadership of our people," Community Center Director Shandiin Herrera said.
Honored community leaders invited to speak at the virtual event included Representative Jasmine Blackwater-Nygren, Honorable Delegate Carl Slater, Former Oljato Chapter Vice President Tommy Rock, Honorable Delegate Herman Daniels, and Natasha Hale of the W.K. Kellogg Foundation.
"I'm really impressed with what this organization is doing for the community of Oljato and Monument Valley. This will really help our Navajo people," said Honorable Delegate Daniels. The need for the resources now available in the Community Center has been ever present in the area. Even before the Soft Launch was officially celebrated, a student was able to use the computers and printers to successfully apply for an academic scholarship.
Following speeches commemorating the Soft Opening, the program moved to a digital tour of the community center led by Herrera, which allowed virtual attendees to view the spaces. Over 43 individual tours were scheduled by community members on the very first day of the Tsé Bii' Ndzisgaii Community Center. In its first week, over 60 community members toured and utilized the facility's resources.
From the initial stages of developing this center, Herrera has prioritized providing her community members with tools and services to enhance their lives. "I heard from community members the love and connection they have for our homelands and for each other. Even in the midst of struggle, even when nearly 45% of our households lack running water, when 30% lack electricity, and when over 75% of our people continue to experience food insecurity, love is what continues to hold our community together," said Herrera.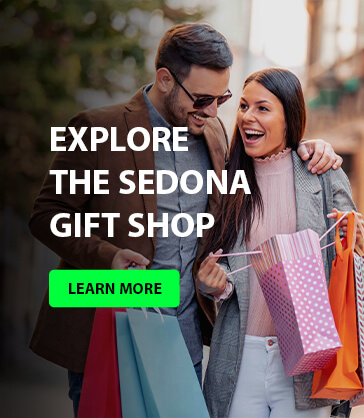 Using a community survey, Herrera sought to understand what the community of Monument Valley wanted to see in their area. Despite the critical infrastructure and resource limitations they face daily, the most common solution requested was a community center where the community could come together and support each other, especially by investing in each other, promoting the local economy, and advancing self-sufficiency.
"With our Community Centers, we hope to continue the beautiful movement that began with the incredible volunteer leaders who valiantly stepped forward to help protect our communities from COVID.  We hope to continue this emergence and rise of these local changemakers and problem solvers.  They know and love their communities deeply, and are the leaders and talent who will revitalize and rebuild our local economies and food systems. We choose to invest in them and their potential to transform our communities through Community Centers," said Interim Executive Director Ethel Branch.
This space was designed to benefit the Monument Valley community and will therefore foster community based solutions to their unique challenges. The Tsé Bii' Ndzisgaii Center will be able to help cultivate these solutions because traditional Navajo teachings of interconnectedness, interrelatedness, and self-empowerment are centralized in Yee Ha'ólníi Doo's work. "I am so incredibly proud of the hard work that the Navajo & Hopi Families COVID-19 Relief Fund, now Yee Ha'ólníi Doo, has put into revitalizing a sense of community, a sense of shared obligation, and really actualizing and manifesting k'é into reality," said Delegate Slater.
A place for the community to innovate and access resources is essential for our people to live up to their full potential and for our communities to thrive. Community members can expand their knowledge with spaces like a business center, shared workspace, conference room, classroom, and library. Community members can also create local, home-grown solutions for food security, entrepreneurship, mental health, language preservation, and culture for the benefit of their broader community.
Plans to expand the center include a coffee shop, a marketplace filled with local vendors' wares, and a community garden. As the first step of Yee Ha'ólníi Doo's extensive plan to strengthen our tribal communities to be pandemic proof and climate change resilient, we plan to develop community centers across the Navajo and Hopi nations.