Sedona AZ (June 13, 2013) – Since the original incident on June 6, 2013, YCSO deputies gathered leads as they continued the search for Zepeda who had already fled from law enforcement on 2 separate locations. On June 7, 2013, deputies returned to his mother's home in the 1800 block of Ash Lane, Camp Verde, based on a tip that Zepeda was there. Prior to arrival, deputies learned Zepeda's mother, 44-year-old Elizabeth Garcia, drove away with Zepeda and returned a few minutes later without him. When deputies spoke with Garcia, she admitted dropping her son off near the river to avoid law enforcement contact. Zepeda was not located and additional checks over the next few days in the VOC and Cottonwood were unsuccessful.
On June, 12, 2012, deputies arrested Garcia in the 6500 block of Highway 179, VOC, for one count of Hindering Prosecution. During questioning about her activities the morning of June 6, 2013, Garcia admitted picking up her still handcuffed son at the Giant gas station following his initial escape. Zepeda had previously called her to get a ride out of the area.
Garcia now assured deputies she knew where Zepeda was hiding and directed them to a residence in the 3100 block of Gold Drive, Camp Verde. In the meantime, she was booked at the Camp Verde Detention Center.
Deputies went to the Gold Drive home and when Zepeda answered the door, he resisted arrest and fled into the residence. As he ran out a rear exterior door, deputies were able to grab Zepeda's clothing and slow his pace. Zepeda continued to resist and attempt to flee, but was eventually subdued and handcuffed. Zepeda was transported to the Camp Verde Detention Center and booked on charges including Contributing to the Delinquency of a Minor, Littering, Taking Identity of Another, Escape, Theft, Aggravated Assault on a Peace Officer, Resisting Arrest, Criminal Damage, and Possession of Marijuana.
###
ORIGINAL RELEASE:  Sedona AZ (June 6, 2013) – The Yavapai County Sheriff's Office is seeking the whereabouts of 22-year-old Miguel Jerry Zepeda. When last contacted, he was wearing a red t-shirt, plaid shorts, tennis shoes, and stainless steel handcuffs with hands positioned behind his back. He also has a tattoo on the left side of his neck and one of his arms. The attached photo is a good representation except he has grown some hair in the form of a "buzz cut." Zepeda was last seen getting into a silver station wagon with an unidentified female, approximately 40 years old, at the Giant Gas Station in the VOC. The vehicle then drove south on Highway 179 and out of sight.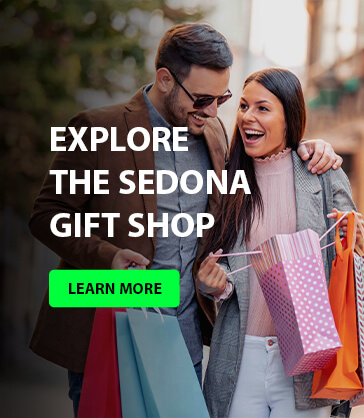 Around 3 AM, the Camp Verde Marshall's Office located Zepeda at his mother's house in the 1800 block of Ash Lane. Zepeda was able to escape again.
Background – On June 6, 2013, at approximately 12:30 AM, a deputy contacted Zepeda in the 600 block of Bell Rock Blvd, Village of Oak Creek. The deputy determined Zepeda was contributing to the delinquency of minor, littering, and had provided a false name and birth date during the interview. Zepeda was arrested, placed into handcuffs, and seated outside the patrol vehicle while the deputy continued follow-up. Within moments, Zepeda stood and bolted from the deputy who then attempted to restrain him. Zepeda ran and the deputy gave chase but was unable to catch him as Zepeda fled into the darkness. Marijuana was recovered from the vehicle Zepeda had occupied.
Zepeda's charges will include Contributing to the Delinquency of a Minor, Littering, Taking Identity of Another, Escape, Theft, Aggravated Assault on a Peace Officer, Criminal Damage, and Possession of Marijuana.
Please contact YCSO or Yavapai Silent Witness if you have any information as to Zepeda's whereabouts. The Silent Witness phone number is 1800-932-3232 and callers will remain anonymous. If you see the suspect, call 911. Do not attempt to apprehend.
Citizens can contact the Yavapai County Sheriff's Office with information or questions at 928-771-3260 or the YCSO website: www.ycsoaz.gov