Prescott AZ (January 5, 2018) – On December 28, 2017, YCSO Deputy Trevor Hearl and his service dog Vader, as well as Deputy John Bounds and his service dog Cyrus, graduated the Arizona Department of Corrections K9 Academy. The K9 Academy consists of 320 hours of onsite training in Tucson, Arizona. Participants live on-site during the course which takes place at the Arizona Correctional Officers Training Academy. There is no cost to law enforcement agencies for this specialized and very comprehensive training.
During the academy, new K9 handlers learn about scent theory as it relates to narcotics detection and tracking. They also learn about handler protection training. Deputy Hearl certified in Narcotics Detection and Deputy Bounds certified in Narcotic Detection and Handler Protection. The training for both deputies and their K9 partners is rigorous throughout the academy and both are constantly tested before certification.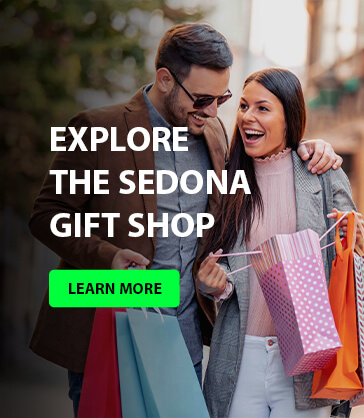 The Sheriff's Office would like to thank the Arizona Department of Corrections for their continued support.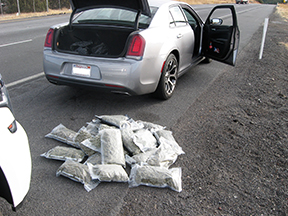 Deputies Hearl and Bounds are eager to hit the streets and put their training to work. Although his K9 partner was not utilized, Deputy Hearl was working narcotics interdiction on January 3, 2018, along I40 near Ashfork, when he observed a silver sedan acting suspiciously. The vehicle, travelling east, was eventually stopped for speeding. The driver, 19-year-old Francisco Solorzano, and his passenger, Alexis Ramirez, 21, were contacted. Both are from California. During a consensual search of the vehicle, 25.5 pounds of packaged marijuana was seized from the trunk on its way east for delivery (see photo). Both suspects were arrested and booked at the Camp Verde Detention on Possession and Transportation of Marijuana for Sale and each remains in-custody on a $15,000 bond.   
Citizens can contact the Yavapai County Sheriff's Office with information or questions at 928-771-3260 or the YCSO website: www.ycsoaz.gov