Verde Valley AZ (December 27, 2011) – The Yavapai County Sheriff's Office would like to alert citizens regarding several recent fraud incidents. YCSO encourages readers to share this information with seniors you may know or care for as they remain the primary targets of scammers. Simply supplying our area senior population with the knowledge of these scams could very well prevent more of the high dollar losses seen in the last few weeks.
Internet based check fraud – Last week, an 86-year-old Dewey resident reported being scammed out of $6000 dollars by a man pretending to be her grandson who claimed he had been in an auto accident in Spain. The initial call requested $2000 for medical expenses sent via Western Union to Barcelona, Spain. The "grandson" requested she not tell anyone about the accident. After sending the $2000, her "grandson" called later in the day asking for another $2000 and she complied. The following day, the victim sent another $2000 following a phone call requesting additional help with medical expenses. During the last withdrawal of funds at the bank, a teller suggested she was likely being scammed. The victim decided to check with family members and eventually located her grandson in Phoenix. He was never in Spain.
YCSO has received several calls regarding this scam. Fortunately, most victims were able to verify the whereabouts of their grandson before sending money.
Trust Fund Check Scam – Another Dewey resident lost $6000 dollars as part of a "trust fund check" scam in November. The 78-year-old victim initially was contacted via email by a person in the United Kingdom (UK) and asked to help clear a $35,000 trust fund check through a U.S. bank. The victim eventually received the $35,000 "check" and as directed, returned 2 separate personal checks each in the amount of $15,000 to the UK contact. The victim was told he could keep the remaining $5,000 dollars for his effort. A few days later, the victim learned from his bank that the original check did not clear and his account had been suspended. Unfortunately, his personal checks already been cashed by the suspects.
Internet job scam – A local resident applied for a job as "Mystery Shopper" as advertised on the local Craigslist website. A few days later she received a cashier's check for $1449.00 with instructions to deposit the check and then send $999 dollars to a specific address while keeping $300 dollars as pay for the first week. The remaining $150 dollars was to spend during "mystery shopper" duties. The victim deposited the check and only withdrew $100 dollars. A short time later, her bank froze the account because the check was fraudulent. Fortunately, she had not sent any money to the scammers. The return address on the envelope used to send the check was out of Canada.
Fraud by Phone – Recently, a resident in the Prescott Country Club called to report a telephonic fraud situation. The victim told deputies she received a phone call announcing her 2 million dollar cash prize in the lottery. The caller asked for money from the victim in order to secure the winnings and cover payment arrangements. The victim was able to obtain the caller's phone number. Fortunately her son intervened and reported the incident to the Sheriff's Office. The deputy attempted to contact the caller using the phone number which had a 231 prefix assigned as Michigan area code. Several attempts to identify a responsible person were unsuccessful as the suspects did not appreciate being challenged about the scam. One did claim an association with the Publishers Clearing House sweepstakes.
The deputy continued his investigation by contacting the Michigan Attorney General's Office and sharing the circumstances of this case. A representative who was familiar with the scam explained suspects were known to purchase no-contract cell phones in Michigan and take them into to Canada where they initiate the scam phone calls. This method makes is difficult to trace the phone owner's identity. Remember, you NEVER will be required to pay money up front in a legitimate lottery based winning.
Cable Company Email Scam – YCSO has been alerted to a scam in which CableOne customers receive an email documenting a problem with a recent financial transaction or account issue. Some of these emails claim to be from the "CableOne Webmail Team" or "CableOne Mailserver Administrator" in regards to future email maintenance. In the email, the account holder is asked to provide their password. A sample of this fraudulent email is below: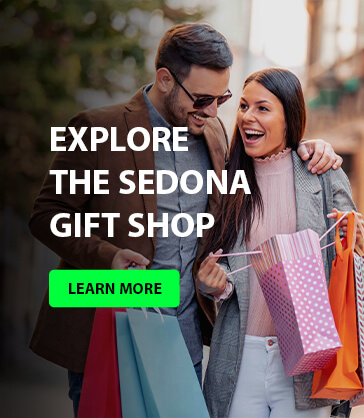 This message is from the cableone.net messaging center to all cableone.net account owners. We are currently carrying out an upgrade on our system, hence it has come to our notice that one of our subscribers Infected our Network with a worm like virus and it is affecting Our database.
We are also having congestion due to the anonymous registration of accounts, so we are shutting down some accounts, and your account is among to be upgraded due to this condition.
To resolve this problem all subscribers that are affected must reply to this mail immediately to prevent your account from being closed unnecessarily, you are to enter your User Name here (**********) And Password Here (************) to have them Cleared against this virus within 24 working hours.
Failure to comply will lead to the termination of your cableone.net Account.
Hoping to serve you better.
Cableone.net Webmail Support
Please note that Cable ONE does not send change confirmation emails of this nature. Also, Cable ONE will never ask you to enter or verify personal or account information in an email form.
Citizens can contact the Yavapai County Sheriff's Office with information or questions at 928.771.3260 or the   YCSO website: www.ycsoaz.gov