Trustees praise her work making college more accessible and affordable
Prescott AZ (July 31, 2021) – Yavapai College President Dr. Lisa Rhine received national recognition for her leadership in higher education today, when the Association of Community College Trustees (ACCT) named her the recipient of its Pacific Region CEO Award.
"In the midst of a pandemic," her nomination reads, "Dr. Rhine has initiated a remarkable number of key initiatives and innovative programs with an unrelenting focus on student success."
Each year, the Association of Community College Trustees – a 52-year-old organization comprised of trustees from over 1,200 colleges in North America – honors a chief executive officer from each of its five regions who has exhibited exceptional leadership.
Dr. Rhine was nominated by Yavapai College's District Governing Board for her leadership on multiple fronts: Hispanic student outreach; increasing opportunity and accessibility for low-income students; fostering a more service-oriented culture at the college; and cultivating student leadership. The DGB cited several key accomplishments:
YC's Hispanic student population has grown from 15% to 21.4% since Dr. Rhine took office in 2019, and is well on its way to the 25% threshold that qualifies the College a Hispanic Serving Institution by 2023.
She has targeted assistance toward the county's "asset-limited, income-constrained, employed" (ALICE) population, which comprises 43% of Yavapai County. These working families sit just above the federal poverty level, live paycheck-to-paycheck, and regard higher education as out of reach. Dr. Rhine has led initiatives like The YC Promise, which refunds tuition to qualified students who complete their degree programs on time. To date, YC has graduated more than 100 YC Promise students, with another 290 enrolled for 2021-22.
She has championed the expansion of Open Educational Resources (OERs), a program that fights expensive textbook costs by developing free, public domain alternatives. As a result, 164 YC courses featured zero-cost texts last year, saving students more than $300,000 over two semesters. The College, as part of a six-school consortium, recently secured an $800,000 federal grant to expand the use of zero-cost OER materials.
The ACCT honor comes less than three years into Dr. Rhine's tenure at YC. The child of a low-income, single-parent home, she worked her way through college with the help of an athletic scholarship. She received her bachelor's degree from Wright State, and her master's degree from the University of Dayton before earning her Ph.D. in Educational Administration from Capella University. She was named Yavapai College's tenth president in January 2019.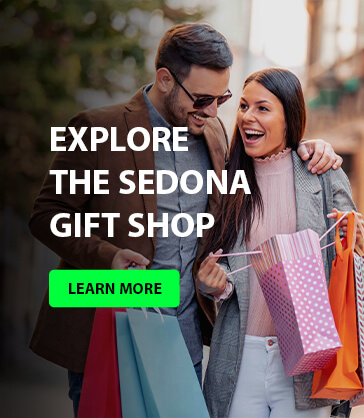 "I am so pleased that Dr. Rhine has won the ACCT Pacific Regional award." Yavapai College District Governing Board Chair Deb McCasland said. "I know we have an outstanding President and it's excellent that her leadership and focus on student success is highly valued by other leaders in the Community College field.
The Association of Community College Trustees is a non-profit educational organization of governing boards, representing trustees who govern community, technical, and junior colleges in the United States and beyond. Their mission is to foster the exemplary governance while promoting high quality and affordable higher education, cutting-edge workforce and development training and student success.
The ACCT will present the award to Dr. Rhine at their 52nd Leadership Congress, which will be held in October at the Manchester Grand Hyatt Hotel in San Diego. She will be honored with other award winners at the Regional Awards Luncheon before receiving her individual award at the ACCT's Annual Awards Gala, Friday night, October 15.
"I am honored and grateful just to be nominated for this award, let alone win it," said Dr. Rhine. "Thank you to ACCT, the Yavapai College District Governing Board, our Executive Leadership Team, and all of Yavapai College's amazing faculty and staff. An award like this can only be achieved with hard work and dedication from an entire organization, so thank you all!"