Clarkdale AZ (November 3, 2019) – Celeena Johnson has had her heart set on a teaching career most of her young life. Thanks to a new partnership between Yavapai College and Northern Arizona University, she can follow her heart and free her mind of worries about student debt.
Johnson, a second-year YC honors student at the YC Verde Valley campus, is among the first aspiring educators to enroll in NAU's new Teacher Academy. The program, created at the behest of Arizona Gov. Doug Ducey, aims to address Arizona's certified teacher shortage by educating new teachers tuition-free.
"Now I'm really excited," Celeena said about her decision this fall to enroll in the Teacher Academy. "It definitely makes me less stressed. I don't feel an intense pressure to have money for school."
After earning an associate's degree at YC, students in the Teacher Academy can stay at YC or attend NAU in Flagstaff and earn a tuition-free NAU bachelor's degree in any teacher certification program in exchange for a commitment to teach in an Arizona public school.
"It's a way to keep teachers in the community," Celeena explained. She said she is happy to one day teach where she grew up – Camp Verde. It was while tutoring during the summers in her community and while helping her sister's children with their homework that she began envisioning a teaching career.
"I think teaching would be fun," she said, adding that with the grants and scholarships she has already earned and with the Teacher Academy tuition waiver, she hopes to graduate from NAU with money in the bank. "Instead of massive debt, I'll actually be able to save money. I'll be able to buy a house , not just have to rent it," she said.
YC Education Professor Tara O'Neill wants the news about this new-teacher training partnership to be shouted from the rooftops. "I am so excited by what this means for Yavapai County students," she said. "It's an amazing deal that traditional students, non-traditional students and currently non-certified teachers need to know about and take advantage of."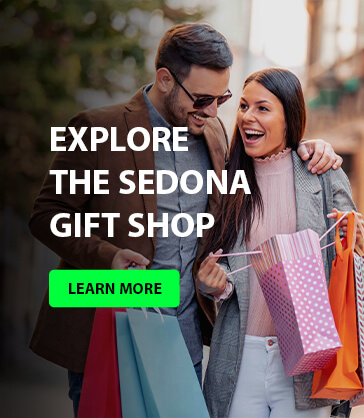 A YC student who enrolls in the college's Promise program, which offers Yavapai County high school and GED graduates the opportunity for a tuition-free associate's degree, could then continue their education in the NAU Teacher Academy and launch an education career with no college debt.
"Tuition-free. You can't really beat that," O'Neill said. "It's a good time to become a teacher."
Students who don't qualify for the Promise program can still attend the last two years of a bachelor's degree program tuition-free by way of the Teacher Academy, said Dr. Joan Fisher, YC dean of the schools of social sciences and business and computer science.
Making the YC-NAU education transfer partnership even more appealing is the fact that demand for newly certified teachers is tremendously high. According to the Arizona School Personnel Administrators Association, 21 percent of teacher vacancies in Arizona remain unfilled.
"If I was on the fence about going to school, or going back to school, I would take a hard look at this program, because you're pretty much guaranteed to get a job," O'Neill said.
For information about tuition-free degree opportunities at YC, including the Promise Program and a  transfer path to the NAU Teacher Academy, contact an academic advisor, advising@yc.edu.