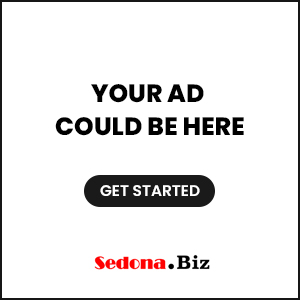 Center Will Support Horticulture, Viticulture Programs on Verde Campus 
Clarkdale AZ (April 10, 2021) – Yavapai College's Verde Valley Campus is growing everything – including things that grow other things. This week, YC unveiled its new, 1,000 square-foot greenhouse on the Verde Campus in Clarkdale.
"The new Verde Valley Campus greenhouse will give students the opportunity to practice essential horticulture skills, preparing them for jobs and connecting them to the agricultural roots of the Verde Valley." Dr. Tina Redd, YC's Verde Valley Campus and Sedona Center Dean, explained. 
YC's spacious new greenhouse marks the latest in a series of strategic improvements designed to support new programming and courses that fortify the Verde Valley workforce. A renovated Building L – which now provides manufacturing space and laboratories for aspiring healthcare professionals – opened last August. A new Skilled Trades Center, training tomorrow's construction workers, electricians and heating/cooling technicians, will open this fall. 
The new, 18' x 48' greenhouse will open to Yavapai College's Horticulture, Viticulture and Plant Biology classes this spring. The facility comes equipped with fans, heating and cooling controls and a 'wet wall' to maintain desired humidity levels. The ample size and spacing allows it to be a 'teaching greenhouse' where instructors can illustrate lessons as they lead students around the planting tables.
"When it's complete, the greenhouse will include a lettuce hydroponic table and growing tables for vegetables," Verde Valley Campus Associate Dean Heather Mulcaire said. "Grow bags are being set up for cucumbers and tomatoes. The students are installing irrigation systems. We will be putting in raised beds outside once the area is fenced. We've also propagated fruit trees and grape vines." 
The goal is to make the greenhouse a learning lab as well as a resource for the College and the community.
"The food students grow in the greenhouse will be used in the campus café. This greenhouse-to-table approach is a valuable learning opportunity in sustainable agribusiness." Redd explained. "It also connects our campus to the local food initiatives we support, such as the Verde Grown label." 
Ground preparation and utility installation began on the site last December. Building construction commenced in February. The new greenhouse – designated as Building C on the northeast corner of the Verde Valley Campus – is already operational, with sidewalks and landscaping to be added in the coming weeks.