Sedona AZ (August 22, 2017) – Members of the public are invited to attend the reopening ceremony of Yavapai College's Sedona Center (4215 Arts Village Drive, Sedona) following major renovations to upgrade the facility for the re-launch of the school's Culinary Arts program on Tuesday, Sept. 12 at 3:45 p.m.
Verde Valley Campus Executive Dean Dr. James Perey will make opening remarks, after which he will introduce special guest speakers, including Yavapai College District Governing Board member Dr. Connie Harris, Sedona Mayor Sandy Moriarty, and Yavapai College President Dr. Penny Wills, who will all speak about the occasion.
A tour of the Sedona Center will follow, with a ribbon cutting ceremony and refreshments.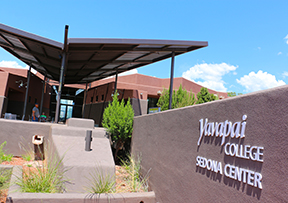 The work to refurbish the Sedona Center over the summer resulted in adding two new teaching kitchens. "These kitchens are specialized—there is the baking and pastry side, and the savory side," said Yavapai College Verde Valley Campus Associate Dean Dr. Barbara Waak. "The baking and pastry kitchen has very specific equipment, such as a proofing cabinet for breads and a steam oven for foods such as croissants."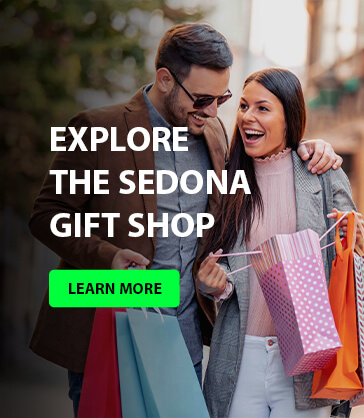 The savory kitchen has eight large working stations with ovens, ranges, fryers, grills, and many reach-in freezers and refrigerators. The kitchen also includes three walk-in coolers.
"With the state of the art equipment, we will provide students with the knowledge, confidence and hands-on experience necessary to immediately contribute at any restaurant, hotel, or resort," said chef and Yavapai College instructor Jen Jackson.
Jackson is a Culinary Institute of America Certified Professional Chef, and had a cooking studio and taught over 200 classes to the Sedona community. Joining her are chef Darryl Tingler, who has 30 years of experience in the food industry and is chef and owner of a 40-seat Prescott restaurant; and chef Kat Biermann, owner of Verbena Pastries and a chef at the Tourist Home Restaurant in Flagstaff.
In addition to the culinary arts, the Sedona Center will be the seat of the Hospitality program. Charlie Mormino (a professional hospitality recruiter and trainer) and Tonya Nolan (Yavapai College business management instructor and Assistant Manager at Adobe Grand Villas in Sedona) will be instructing courses including Property Management, Foods Systems Management, Financial Management, and Front Office Procedures.