Clarkdale AZ (February 7, 2017) – It's a brand-new year, and Yavapai College (YC) is well on its way to keeping the resolutions it made to its stakeholders as part of the current YC Campus Master Plan for renovations to the Sedona Center and Verde Valley Campus.
The Campus Master Plan process, undertaken approximately every 10 years, was approved in December 2013. As they looked ahead, YC and Master Plan partner SmithGroupJJR/Paulien had one goal in mind: to ensure that district-wide facilities continue to meet the evolving needs of the students and communities that the College serves.
"The face of higher education is like sand—it's changing right underneath our feet," observed Dennis Garvey, Dean of the Division of Lifelong Learning, "and we want to be in the best position to change with it."
Garvey, an active participant in the year-long Sedona Center planning discussions with the community, noted that the Campus Master Plan isn't set in stone. "It's fluid," he said. "It's a way to take a longer view and ask critical questions: Where do we need to be to meet the needs of our community? What types of partnerships and resources are required to meet those needs?"
Discussions with members of the College community as well as Yavapai County residents and businesses were essential in determining how to efficiently allocate limited resources and align future academic, strategic, and physical visions. College personnel continue to be deeply involved in the planning process with the architects, designers, and construction companies that are executing those plans.
The Sedona Center renovations will be undertaken in two phases (east and west wings) with a completion goal of August 1, 2017.
East-wing renovations will include renovated classrooms with updated technology; a 130-seat meeting room available for large groups; and an interactive TV (ITV) resource room with the capability to broadcast classes to other ITV locations, allowing greater access to general-education classes and offerings.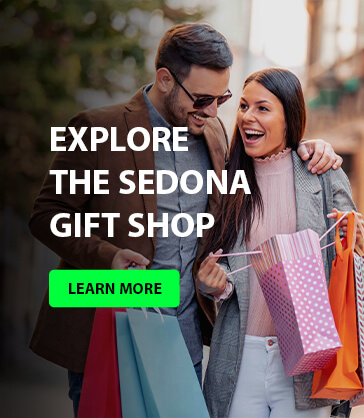 West-wing renovations will include Culinary Arts program space with two teaching kitchens to meet the industry needs. This configuration will allow for savory and pastry kitchens to also be used for commercial operations, and allow for the baking and pastry kitchen to be used as a chocolates lab.
Additional Sedona Center renovations will include a 1,500-square-feet enclosed, multipurpose café where students and community members can gather, and a redesign of the Center's front entry to improve visibility and access.
The architect for the Sedona Center projects is SPS+ Architects and the contractor is McCarthy Building Companies.
On the Verde Valley Campus, a major landscaping project for the frontage between the campus and Black Hills Drive will provide improvements to drainage and lighting while providing improved open space.
"These renovation projects represent a $5.4 million investment in the community," said Dr. James Perey, Executive Dean and Campus Executive Officer for the Verde Valley Campus.  "They're focused on creating an educational environment that meets the needs of Verde Valley residents as expressed in various meetings with civic and economic development leaders as well as numerous community focus groups."