Yavapai College Remembers Winemaker/Engineer/Adventurer Neal Baltz with 2020 Verde Valley Alumnus of the Year Award
Clarkdale AZ (April 14, 2020) – Yavapai College proudly honors the memory of a 2017 graduate whose short life embraced a thirst for learning, an adventurer's spirit, and a kind and loving heart. Neal Baltz, whose upbeat work ethic exemplified the culture of the Southwest Wine Center, has been selected Yavapai College's 2020 Verde Valley Alumnus of the Year.
Please note: Every year, Yavapai College honors a Prescott Campus graduate and a Verde Valley Campus graduate whose careers exemplify scholarship, character and public service. The awards, which are usually presented at Evening of Recognition ceremonies in Prescott and Clarkdale, have been suspended this year because of the Coronavirus. Yavapai College's Prescott Campus Alumnus of the Year will be announced next week. 

An engineer by trade, with degrees from the University of Illinois at Urbana-Champaign and the University of Texas at Austin, Neal is remembered for his boundless curiosity and broad range of passions. A self-proclaimed "student of life," he was fascinated with astronomy, chemistry, photography and physics – subjects he explored between the marathons he ran; and the hiking, camping, scuba diving and fishing expeditions that led him and girlfriend Patricia Beitzinger on adventures far and wide. Captivated by winemaking and its fusion of science and agriculture, Neal began fermenting grapes in a tub at home before learning of the Southwest Wine Center on Yavapai College's Verde Valley campus.
He enrolled in YC's Viticulture and Enology Program in 2015, tackling its lab and field work with a zeal that defied geography. Each class required a two-hour drive, from his suburban Phoenix home to the Southwest Wine Center's teaching vineyard in Clarkdale. Neal routinely drove across the state – sleeping overnight in his Ford F-150 truck when necessary – then taking to the vineyard or the classroom with an enthusiasm that became his trademark.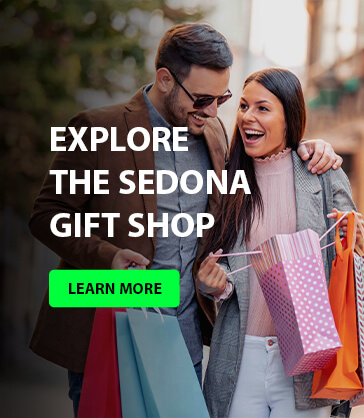 "He was so generous with his time and energy," friend and former classmate Lisa Russell said. Now Manager of the SWC's Tasting Room, Russell recalls how Neal put fellow students at ease. "Winemaking is not a traditional program. The average student age is over 48. Some students, in their 60's and 70's, haven't been in class for a long time. Neal helped people make light of things, he always had a gift for making others feel comfortable." His generosity continued after graduation. In 2016, he established the Neal Baltz Viticulture and Enology Scholarship for future winemakers. "That was the way he moved through the world," Russell said. "Money, for him, was a way to help people."
Their final encounter, Russell says, was characteristically Neal: "It was a Sunday. He was up here with Pat, visiting the Wine Center on a whim." A group of Verde Valley newcomers appeared, eager to learn about the program. "I walked into the cellar, and Neal's down there with 15 people, giving an impromptu tour. That was him. Always willing to help."
Neal and Patricia were among 34 people who died in a fire aboard The Conception, a scuba charter vessel, off the Santa Barbara coast in the early hours of September 2, 2019. He is fondly remembered by his family and a vast and far-flung circle of friends, instructors and classmates. All recall a sharp sense of humor and a buoyant, inquisitive spirit that transcended limits and belied his 42 years. Neal's name is etched on the Founder's Wall at the Southwest Wine Center and on two separate scholarships – The Neal Baltz Viticulture and Enology Scholarship, and the Neal Baltz Memorial Endowed Scholarship – that encourage aspiring winemakers.
"Anyone who earns the scholarship should know how much Neal wanted to share his love of winemaking," Russell said. "In the end, he wanted to create something he could enjoy with friends. And he wanted others to have access to the same thing."
For further information on YC's Alumni of the Year Awards, please visit: www.yc.edu/alumni