Violinist Gregory Harrington and Cellist Eleanor Norton scheduled to attend and perform
Sedona AZ (April 17, 2018) – The Northern Arizona Healthcare Foundation will host two world-renowned musicians at the 16th annual Copper Ball, "Tapas on the Rocks" Sunday, May 20, 2018, at Seven Canyons in Sedona. Violin soloist Gregory Harrington and cellist Eleanor Norton are scheduled to take part in the event as special performing guests.
Harrington enjoys a successful international career as a soloist and chamber musician and has toured and performed as soloist in venues throughout the Americas, Asia and Europe. His passion and excitement for fusing genres through innovative music projects has inspired classical music lovers and new listeners by taking his artistry out of the concert hall and into alternate venues. Bringing a fresh sound to familiar repertoire, championing new music and pushing the boundaries on artistic collaborations, his performances often juxtapose the music of Bach, Bartok, Beethoven and MacMillan with his own eclectic arrangements of Dylan, Leonard Cohen and Radiohead.
Norton grew up playing the cello from the age of seven in Pelham, Massachusetts. Currently a New York City based cellist, her stylistic versatility has led her to perform, record, and collaborate with many of today's leading artists. Norton has performed on extended world tours with Adele, Alan Cumming, Natalie Merchant, The Jonas Brothers, Chris Garneau, Joshua Radin, and Arlo Guthrie. In 2010 Eleanor performed at the State Dinner honoring the President of Mexico, and hosted by President Obama and First Lady Michelle Obama. She has played on the VH1 Music Video Awards, the Late Show with David Letterman, the Late Show and Late Night with Jimmy Fallon, and on Saturday Night Live.
"The Copper Ball has been a premier fundraising event in Sedona for the past 16 years and having world-renowned musicians travel to perform at the event is incredible," said Dr. Richard Smith, Northern Arizona Healthcare Foundation President and CEO. "We look forward to supporting the Cancer Centers of Northern Arizona Healthcare and their initiative to provide holistic healing for cancer patients through funds raised at the Copper Ball."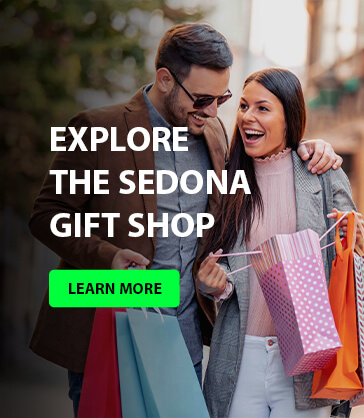 Harrington and Norton are taking part in the Copper Ball thanks to the generosity of Faxitron's CEO Paul Murtagh. A worldwide leader in digital radiology, Faxitron has been pioneering solutions for medical imaging applications in women's health for over 50 years. Their support will help raise funds for the Cancer Centers of Northern Arizona's holistic and integrative breast cancer treatments.
"When I heard Gregory and Eleanor perform in person, I was moved to tears. Each string they played resonated with healing. I'm humbled  and honored that that they would travel to Sedona to perform at the Copper Ball to support our cancer program," said Dr. Beth DuPree, breast cancer surgeon and Medical Director of the Oncology Service line of Northern Arizona Healthcare. "Their support and the support of our community will help bridge the gap from diagnosis to healing."
All proceeds of the Copper Ball "Tapas on the Rocks" will benefit the Cancer Centers of Northern Arizona Healthcare. Funds will go towards the support of comprehensive cancer care, including survivorship services provided during treatment, healing, and beyond.
For more information, including the venue's address, and ticket prices, visit thecopperball.com.