Upcoming Events:
On Monday, April 2, at 10:30 a.m. join Kevin Roth as he weaves his musical spell with dulcimer ditties just for the kiddies! This 45 minute program will be held in the Children's Room, and will be a delight for all ages.
On Monday, April 2, at 7:30 pm. join Kevin Roth in an evening of original, traditional folk, and contemporary songs featuring autoharp, piano, and the guitarcimer – an original instrument created specifically for Kevin that is half guitar and half dulcimer. Both concerts are free of charge thanks to the fund raising efforts of our Friends of Sedona Library.
By Elizabeth Cate, Collection Development Librarian
Sedona AZ (March 27, 2012) – In this presidential election year, the key campaign issue is naturally the economy.  But other issues have been making headlines recently, especially those associated with women's rights. Women's History Month, which is observed annually in March, is an occasion to reflect on the concerns of women from all walks of life and to celebrate women's achievements throughout U.S. history.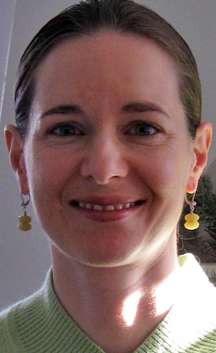 Women's History Month originated in 1981, when Congress authorized the president to proclaim Women's History Week as the week starting March 7, 1982. In subsequent years, Congress reauthorized the proclamation of the week, until 1987, when—after being petitioned by the National Women's History Project—Congress passed a resolution designating March as Women's History Month.
A number of governmental agencies, including the Library of Congress, the Archives and Records Administration, the National Endowment for the Humanities, the Park Service, and several of the national museums, are active in promoting Women's History Month. These agencies have chosen "Women's Education—Women's Empowerment" as the theme of this year's Women's History Month. The Women's History Month web site, www.womenshistorymonth.gov, clarifies the choice of the theme: "Although women now outnumber men in American colleges nationwide, the reversal of the gender gap is a very recent phenomenon. The fight to learn was a valiant struggle waged by many tenacious women—across years and across cultures—in our country."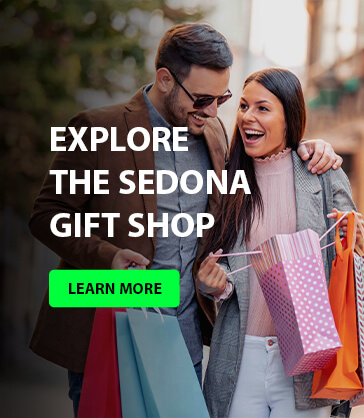 The Women's History Month web site features an abundance of information about federally sponsored exhibitions and educational resources relating to notable women—figures such as Mary Cassatt, Margaret Mead, and Eleanor Roosevelt. Fortunately, many of the collections are accessible online. You can supplement the government's digital holdings with books and other items from Sedona Public Library.
For example, the Smithsonian American Art Museum is currently exhibiting a collection of photographs by Annie Leibovitz. These photographs, the museum explains, are "unlike her staged and carefully lit portraits made on assignment for magazines and advertising clients; [they] were taken simply because Leibovitz was moved by the subject." On the museum's web site, watch a webcast of the artist's hour-long lecture about the show, and then examine the exhibited images in the photographer's new book Pilgrimage, available from Sedona Library.
The National Park Service has dedicated a park to an era of women's history, the Women's Rights National Historic Park, in Seneca Falls, New York. Seneca Falls was the site of the first women's right convention, in 1848. Visit the park's web site to learn more about the convention—you can read the meeting minutes, which were printed in Frederick Douglass's print shop—and about the historic buildings that comprise the park.  At the library, expand your knowledge of the women's rights pioneers who organized the convention by checking out the book Seneca Falls and the Origins of the Women's Rights Movement, by Sally Gregory McMillen.
During Women's History Month, I encourage you to reflect on the fundamental roles of women in American history by considering a statement from President Ronald Reagan's proclamation establishing the first Women's History Week: "American women of every race, creed and ethnic background helped found and build our Nation in countless recorded and unrecorded ways. As leaders in public affairs, American women not only worked to secure their own rights of suffrage and equal opportunity but also were principal advocates in the abolitionist, temperance, mental health reform, industrial labor and social reform movements, as well as the modern civil rights movement."
I also invite you to stop by Sedona Public Library to view the Women's History Month display, located near the circulation desk, and to browse books, DVDs, and other materials by and about the remarkable women who have shaped the course of American history and who are continuing to do so.
The Sedona Public Library is a private, 501(c)(3) non-profit corporation, supported by donations and grants.  Your tax deductible donation may be sent to:  Sedona Public Library, 3250 White Bear Road, Sedona, AZ 86336.