Cottonwood AZ (December 11, 2015) – This year's Annual Old Town Center for the Arts 'Winter Solstice Concert' will feature some of the world's favorite Christmas melodies, aerial dance performance on silks and trapeze, and a special visual, musical tribute to the last existing indigenous tribes on earth, in observation of the ancient winter solstice ritual.
For this special event, OTCA Co-Director William Eaton will be joined by this year's 'Solstice Ensemble' that includes: Lyra, the musical duo of Allen Ames and Marianne Kremer-Ames, flutist Claudia Tulip, bass-harp guitarist Bart Applewhite and musician-aerialist Ty Eaton.
The 'Solstice Ensemble' will present their eclectic instrumental arrangements of iconic holiday classics, including: Carol of the Bells, Little Drummer Boy, Joy to the World, We Three Kings, and Silent Night, along with some of their original 'shape shifting' improvs. The group will also accompany Ty Eaton who will perform and sing several new arrangements of Christmas favorites.
Following her 'hauntingly' beautiful Halloween aerial dance performance at Old Town Center for the Arts in October, Ty will present a special encore performance, choreographed to holiday songs, on silks and trapeze.   'Aerial silks' is a series of skilled movements, by an artist suspended from a special fabric attached to a high rigging point. The performer uses the fabric to wrap, hang, fall, swing and summersault their bodies into and out of various positions. Ty has performed in venues and corporate events in Arizona and in aerial conferences in New Mexico, and at the Frequent Flyers Festival in Boulder.
Lyra is comprised of Maryanne Kremer-Ames on Classical Guitar and Allen Ames on his self-made violin and innovative six-string Violira. They have enchanted audiences throughout Arizona and the Southwest.  Allen and Maryanne are both consummate musicians, but together they weave magic, and will offer several of their beautiful arrangements from their popular CD – 'Christmas with Lyra.'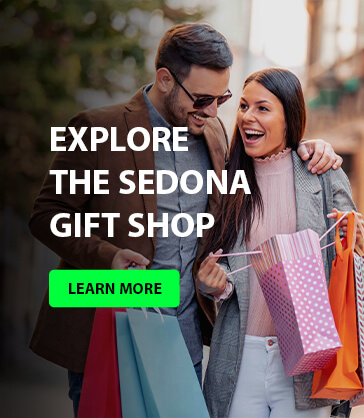 William Eaton, a musician and instrument maker whose imaginative harp guitars and multi-stringed instruments have been recognized worldwide. William is a four-time GRAMMY nominee and is the 2015 Governor's Arts Award recipient in the 'artist' category.
Classically trained, jazz influenced and world music inspired, Claudia Tulip performs on silver and ethnic flutes, and panpipes.  One reviewer commented, "Claudia's sound is a beautiful blend of imagination, deft technique and soulful expression."
Bart Applewhite toured nationally with the band Congo Shock. He is a graduate, and now administrator, of the Roberto-Venn School of Luthiery, in Phoenix, Arizona, where he designs and builds one-of-a-kind bass harp guitars and is perhaps the only builder and player of these hybrid instruments in the world.
Come enjoy a special evening of holiday music and aerial dance in the warm vintage elegance of Old Town Center for the Arts on Saturday, December 19th at 7:00 pm.
Tickets for the Winter Solstice Concert are $18 in advance, $20 at the door, and $25 for priority seating.  Tickets are available online at www.showtix4u.com and are also available in Cottonwood at: Desert Dancer, and Mt. Hope Foods in Cottonwood and in Sedona at: Crystal Magic.  Old Town Center for the Arts is located at 633 N. 5th Street (5th Street & Main) in Old Town Cottonwood.  For further information please visit www.oldtowncenter.org or call 928-634-0940.