Sedona AZ (September 8, 2019) – This week's lineup at Sound Bites Grill starts with the ever popular Wineaux Wednesday from 5:00pm-7:00pm, where all the Rock Stars come out to enjoy the original music of local favorite Robin Miller.  He sings effortlessly from 6-9p.m.
Robin plays guitar like a superhero and the piano like a concert performer with the back drop of the red rocks behind him.  It's an experience unique in Sedona and exclusively found at this venue. The wine tasting includes a varied and delicious selection of local and international wines offering patrons the option to enjoy the happy hour menu anywhere in the restaurant.  It's the best hump day in town amongst the other offerings at Sound Bites. It's not surprising they've been awarded the Trip Advisor Certificate of Excellence five years in a row.
Thursday, enjoy "Chill on the Hill with the Millers" from 6:00pm-9:00pm as Robin returns with his talented son Eric; the apple that fell right next to the tree. The talent gene certainly thrives in Eric who adds his Latin infused repertoire to the tunes he shares with his father.  It's always a magical exchange with their dueling guitars and harmonized voices whether they're performing their version of a classic or they're sharing their original compositions. It's a full three hours of entertainment with a special "Chilltini" to accompany the show, the cuisine and the sun setting on the red rocks.
On Friday night from 7:00pm-10:00pm, the stage is graced by the royal Sir Harrison and the dance floor will be calling out for all that attend this show.  Born and raised in Tucson, Harrison Begay is a full-blood Dine' (Navajo), who started playing the guitar at the age of thirteen. Experimenting with the sounds of heavy metal, rock, and classical, it would be the soulful melodies of blues music that would capture his attention.
His shows include a little bit of Jazz, a little bit of blues and a little bit of funk all mixed in to one. Harrison's chief inspirations include Robert Johnson, Buddy Guy, Hound Dog Taylor, Albert Collins, Albert King, Freddy King, BB King, Robert Cray and Stevie Ray Vaughn.
An eclectic mix of Blues; Rock; and Funk, the band has it all! The band clearly understands in order to have a captive audience; you have to deliver a sound that moves people, compelling them to get up on the dancefloor – it's pure; energetic human expression. 
Begay and his band mates have achieved this time and time again, and feel that is the power of music – "It's just like any emotion", Begay explains. "If you're sad, or you're heartbroken, or you're in love, that adrenaline part is still there – it's the emotion – it's not any different – but, the achiness of where that comes from is there."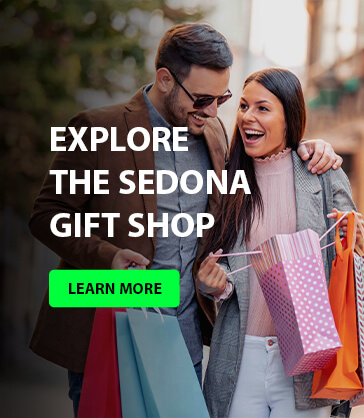 When asked what is his favorite song to play he says this: "I've had so many…Right now, I really enjoy playing stuff by Sweet Pea Atkins, and he did a version of a song called, "Slow Down".
"What inspires me is tapping into that inner spiritual side – being able to pull it out in my music is a little bit more of a task, but when it comes free flowing', it's all natural – it just happens, and that's the magical art of it." – Sir Harrison Begay
Saturday night from 7:00pm-9:00pm Esteban returns to Sound Bites with his incredibly popular daughter Teresa joy for their monthly Sedona Concert  Between his flamenco guitar skills, fascinating history that he shares through stories and Teresa's impeccable violin talent the evening is a crowd pleaser selling out regularly.
Joe Morris plays the percussions and Raul Yanez performs the keys. Doors open for the concert at 5:30 and the concert is from 7-9 p.m. There is a meet and greet after the show with Esteban and Teresa Joy.
Tickets are required to attend the Esteban Concert and may be purchased by calling 928-282-2713 or visiting SoundBitesGrill.com.
Sound Bites Grill is located at the Hyatt Pinon Pointe Shops in Uptown Sedona and is open for lunch and dinner everyday 11:30am to 9:00pm and on Friday's and Saturday's until 10:00pm. Reservations are recommended but not required.  For more information, reservations or tickets call 928-282-2713 or visit www.soundbitesgrill.com.