William Eaton Ensemble Debuts 'Language of the Earth' and Tree Harp
Cottonwood AZ (April 4, 2012) – The William Eaton Ensemble brings their world chamber fusion sound and the debut of 'Language of the Earth' to Old Town Center for the Arts on Saturday, April 14th at 7:30 pm.  The concert will include William Eaton's 'tree harp' one of the largest stringed instruments on the planet, an 18-foot tree with strings attached.  The event is sponsored by the Arizona School of Integrative Studies (ASIS) in Clarkdale.
The Ensemble celebrates 25 years of playing, creating and recording together and is composed of William Eaton, Claudia Tulip, Allen Ames, Mary Redhouse and Will Clipman. Each, an accomplished artist in their own right, they come together to create music both ethereal and earthy.  Part myth, music, song, and storytelling their performance and compositions combine traditional form with improvisation, with influences from musical styles around the world.
"Music is born out of the earth. Our indigenous ancestors gave voice to diverse geographies and it's inhabitants through music and ritual.  'Language of the Earth' is the beginning of a new project that explores our intimate relationship and conversation with nature through music," William Eaton commented.  "We'll debut several new compositions and improvisations as a preview to this new work."
The William Eaton Ensemble melds the diverse sounds of unique stringed instruments, flutes, violin, guitars, mandolin and world percussion instruments. The result is a collection of graceful melodies in impressionistic arrangements that take the listener on a journey to the far reaches of the imagination. With a combined 12 GRAMMY nominations and five NAMMY Awards (Native American Music Awards) between them, their Canyon Records CD's have garnered two Billboard Critics Awards, a top 10 World Album, a top 10 New Age album, and the  "Sparks and Embers" selection as one of the top 25 albums of the year from "Echoes" a radio program broadcast to over 300 radio stations worldwide. Currently, William is between two tours with Native American flutist R. Carlos Nakai, just having returned from Spain and preparing for a tour of Russia with Nakai and Clipman.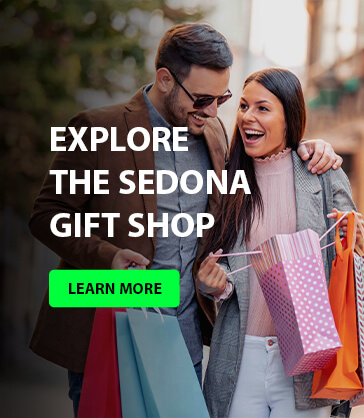 Beginning with William Eaton, a musician and instrument maker whose imaginative harp guitars and multi-stringed instruments have been recognized worldwide, each member of the group is an accomplished artist.  Classically trained, jazz influenced and world music inspired, Claudia Tulip performs on silver and ethnic flutes, and panpipes. Allen Ames never met an instrument he couldn't play, including his innovative violyre, a bowed six-string hybrid instrument he designed and built. A drummer since the age of three, Will Clipman has mastered a pan-global palette of indigenous instruments in addition to the traditional drum set, during a career that has spanned nearly every known musical genre. Bassist Mary Redhouse brings her exquisite five octave vocal range, which she mixes with Native American chants, bird sounds and Native American flute playing in the tradition of her Navajo heritage.
Come enjoy and listen to this group of 'musical storytellers' that invoke the magic of the moment as they draw inspiration and cues from each other and their surroundings.
Tickets for the William Eaton Ensemble are $15 in advance, $18 at the door; and $20 for priority seating.  Tickets are available online at www.showtix4u.com, in Cottonwood at Jerona Java Café, and Desert Dancer; and in Sedona at Crystal Magic and Golden Word Bookstore.  Old Town Center for the Arts is located at 5th Street & Main in Old Town Cottonwood. For more information please call Elena Bullard at 928.634.0940.