Cottonwood AZ (April 3, 2013) – The William Eaton Ensemble brings their world chamber fusion sound and one of the largest stringed instruments on the planet, a 'tree harp,' to Old Town Center for the Arts on Saturday, April 13th at 7:30 pm.
Whether spiraling upward into the ether like a hawk on a thermal or tapping bedrock like the roots of a great tree, the soaring harmonies and deep grooves of this world chamber fusion quintet are inspired and inspiring.
The William Eaton Ensemble is William Eaton, Claudia Tulip, Allen Ames, Mary Redhouse and Will Clipman. The group has claimed a combined 12 GRAMMY nominations and five NAMMY Awards (Native American Music Awards). The Ensemble's Canyon Records CDs have garnered two Billboard Critics Awards, and have been both a Top 10 World Album and a Top 10 New Age Album. Their two-hour double CD Sparks & Embers has been included in the prestigious Echoes Radio Top 25 Albums of the Year. For 26 years now the Ensemble has been exploring, innovating, and expressing an eclectic yet familiar musical landscape, equally rooted in indigenous and contemporary rhythms and melodies.
The Ensemble is a group of musical storytellers who invoke the magic of the moment as they draw inspiration from each other and from their natural surroundings.
William Eaton is a renowned musician, composer and instrument maker whose imaginative harp guitars and multi-stringed instruments have been recognized worldwide. Both as a performing artist and as the Director and co-founder of the Roberto-Venn School of Luthiery, a guitar making school in Phoenix, Arizona, Eaton has been conjuring musical magic out of wood and trees for over forty years.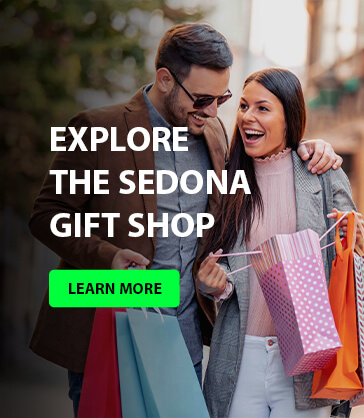 Claudia Tulip synthesizes synergistic melodies out of thin air using ocarina, bamboo flute, silver flute, panpipe and voice with a subtle virtuosity grounded in her extensive experience with classical, jazz, and world music idioms.
Allen Ames never met a stringed instrument he couldn't play, and his dynamic dexterity on violin, mandolin, guitar, percussion instruments and his self-designed six-stringed violyra leaves audience members and band mates alike gasping at his seamless fusion of classical, jazz, Celtic, Gypsy and Afro-Cuban flavors.
Mary Redhouse brings Native American chanting and flutes to the mix on top of her fluid and funky bass lines. Mary's five-octave range incorporates bird calls and nature sounds in a unique style she's dubbed eco-spiritual vocalization.
Will Clipman draws from a pan-global palette of indigenous percussion to paint polyrhythmic soundscapes that breathe with the silent spaces between notes as they pulse with the beats themselves.
Together, the Ensemble produces a sound best described as a universal groove in five-part harmony. For this concert at OTCA, look for some new twists, surprises and improvisation, including a special ensemble performance on William Eaton's 18 foot, 22 string, 'tree harp.'
Tickets for the William Eaton Ensemble are $15 in advance, $18 at the door; and $20 for priority seating. Tickets are available online at www.showtix4u.com, in Cottonwood at Orion Flour Garden Café and Jerona Java Café; and in Sedona at Crystal Magic. Old Town Center for the Arts is located at 5th Street & Main in Old Town Cottonwood. For more information please visit oldtowncenter.org or call Elena Bullard at 928.634.0940.