Camp Verde AZ (May 21, 2013) – Camp Verde's art gallery, White Hills Gallery, is moving into a new location. After a year and a half of occupying 600 square feet between Cecil's Barber shop and The Horn, the gallery is taking their easels and pedestals and hiking across the street to a much larger, more red building, named Boler's, located at 325 S. Main St.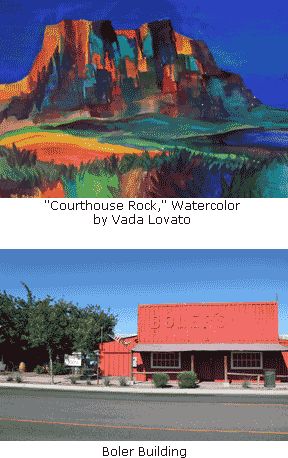 The old Boler's Building was recently purchased by the new business Verde Portal. Verde Portal is a business incubator specializing in Cultural Entrepreneurship within the Verde Valley. Verde Portal plans to use the building to incubate small businesses like White Hills Gallery and a soon to be named Wine Tasting Room. Verde Portal and White Hills Gallery have fixed up Boler's and invite everyone to join them at the Grand Opening Celebration for White Hills Gallery, on Friday May 31st from 5-8pm. White Hills Gallery will be opening the new exhibit, "A burst of color: Vada Lovato's Solo Show" and revealing their new sculpture garden. 
2012 Fort Verde Days Art Show best in show winner, Vada Lovato, is a mixed media collage and watercolor artist from Camp Verde, that works in a variety of styles incorporating handmade paper, watercolor, ink, acrylic, and more. Her collection of work pulls together inspiration from local landscapes, monuments, and styles, including inspiration from Native American designs on broken sherds. Featured in her solo show is a collection of collaborative work with local artist Deborah Gallagher. Both Deborah Gallagher and Vada Lovato were recently invited to exhibit at the Sedona Art Museum, in west Sedona.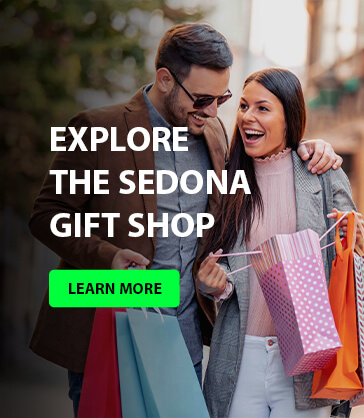 "A burst of Color: Vada Lovato's Solo Show" will be on display from May 19th through Monday June 24th. Lovato will be giving a lecture on her work at 6:00pm during the Grand Opening Celebration, on Friday, May 31st.  There will also be live music by Chase Randall, hors d'oeuvres, wine, beautiful art, a community art project, and more.
White Hills Gallery will be open at the new space starting May 31st.  For more information, check out White Hills Gallery's website at www.whitehillsgallery.com, or contact the gallery at 928-274-7903.