Camp Verde AZ (January 8, 2014) – Camp Verde's contemporary art gallery, White Hills Gallery, is pleased to announce three solo shows planned for the next few months by three distinct progressive local contemporary artists: Stephanie Peters from Camp Verde, Keith Schall from the Village of Oak Creek and Sharron Porter from Sedona.
White Hills Gallery opens the series of solo shows with the first show by emerging mixed media artist Stephanie Peters. Stephanie Peters, originally from the Washington D.C. area, has been a part of the Verde Valley community for the past two years, most notably as our executive director, and owner of Speters Designs, a graphic and web site design business. Peters work is defined as mixed media with an intent to break the boundaries of a two dimensional surface through both abstract and traditional compositions. Her work discusses nature in an aesthetic and conceptual way. Peters' solo exhibit will be from Friday January 24th through Saturday March 8th, with an opening reception on Friday January 24th from 5-7pm.
On March 14th, White Hills Gallery will open the solo show by artist Keith Schall. Schall is a cutting edge abstract artist from the village of Oak Creek, currently represented by Goldenstein Gallery (Sedona) and Tis Art Gallery (Prescott). His abstract paintings break the boundaries of a rectangle in order for his message to expand out of the constrictions of a traditional painting. Schall's solo exhibit will be on display from March 14th through May 12th .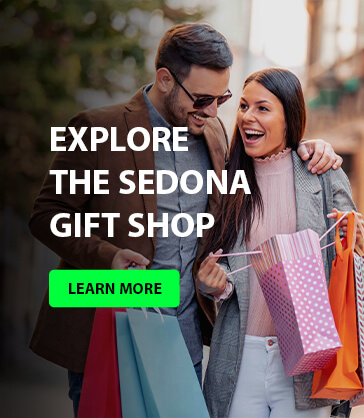 White Hills Gallery will present a solo show by artist Sharron Porter in late spring. Porter, a landscape artist from Sedona has previously been represented by Pop up Gallery (Sedona), Sedona Treasure Gallery (Sedona) and is a signature member of the Sedona Area Guild of Artists. Porter creates enchanting landscapes that are textured and colorful, and merges abstraction into traditional. Porter's solo exhibit will be on display from Friday May 23rd through Monday July 7th.
Each of these contemporary artists are bringing something new to today's art scene. Through texture, material and composition, each artist has defined a new way to develop their subjects in a visual context. White Hills Gallery opened two years ago in January 2012, and has since made a voice in advocating for the contemporary art of the Verde Valley. This year's exhibition calendar plans to emphasize and showcase the contemporary art found locally.
White Hills Gallery is located at 325 S. Main St. in downtown Camp Verde. The gallery is open from Tuesday through Saturday from 11am-6pm. For more information on the upcoming exhibits, please visit their website: www.whitehillsgallery.com or call the gallery at 928-567-7033.