Camp Verde AZ (September 9, 2013) – Camp Verde's art gallery, White Hills Gallery, is pleased to announce the fall solo artist: Sedona abstract artist Barbara Ragalyi.
A Solo Show of "Visual Music" by Barbara Ragalyi, will be on display from Friday September 20th through Monday October 28th, with an opening reception on Friday September 20th from 5-8pm. Ragalyi will also do a special painting demonstration on Saturday September 28th from 5-7pm.
Ragalyi, originally from Michigan, relocated to Sedona, Arizona in 2000. Her art career has spanned decades, with exhibits in several galleries and participation in art fairs and juried exhibits. She currently works in acrylic with mixed media approaches to create visual stories that embody music, harmony, energy, and mystery of the universe. Her work can be figurative or non-objective, filled with an array of color and texture.
White Hills Gallery's executive director, Stephanie Peters, chose Barbara Ragalyi as this fall's solo artist because of her continuous risk-taking when it comes to developing a contemporary style that is unique to her own work. Ragalyi consistently finds new things to be inspired by and to approach her canvas with. Among many other materials, Ragalyi currently uses acrylic skins, an atomizer, saran wrap, and collage in her compositions.
The Solo Show, "Visual music," will include a collection of her abstracted stone shapes developed in bold colors. Color and design are a strong focal point in her work, especially seen in the abstracted stone series. Each of the stone paintings has a flow to them, as if they are submerged under water, and at the same time, they embody Mother Nature in spirit.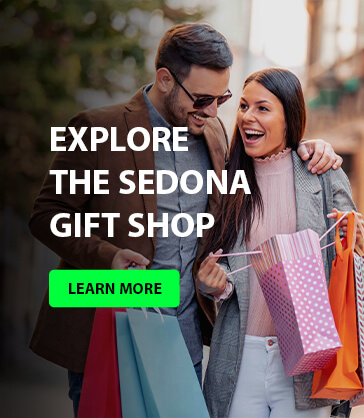 One element unique to Ragalyi, is that all of her work includes a circle. Ragalyi uses the circle as a symbol for peace; to her they are powerful and energizing in their stillness. This for the art enthusiast helps identify a Ragalyi easily amongst others.
Ragalyi's solo show, "Visual Music," will be on display from Friday September 20th through October 28th. White Hills Gallery invites everyone to join them for the opening reception on Friday September 20th from 5-8pm. Wine and Hors d'oeuvres will be provided by The Horn. Ragalyi will also do an introduction and artist talk about her work at 6pm.
Ragalyi will also present a painting demonstration on Saturday, September 28th from 5-7pm. She will show how she creates her textures and how she uses an atomizer. Each event is free to the public.
White Hills Gallery is located in downtown Camp Verde in the historic Boler's bar at 325 S. Main St. White Hills is open Sunday, Monday, and Thursday from 11-5pm, and Friday and Saturday from 11-8pm. For more information, check out their website: www.WhiteHillsGallery.com or call 928-567-7033.