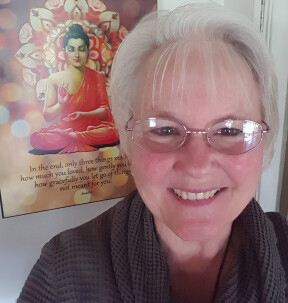 'When others are not other' … I read those words a few moments ago and they felt like a gong sounding within. They put words to the dilemma at the heart of one of life's big quandaries, the difficulty of putting love into action.
In separation, others are other. Others love or withhold love, judge or applaud, meet our expectations or dash them on the razor-edged ramparts of life. Others are the competition for scarce resources, even if we seemingly have enough, even when we don't see them as competition, even when we see ourselves through filters of cooperation.
When we are threatened with death, be it the small deaths or the supposedly life-ender, we scratch and claw, the survival instinct kicks in … and we paint humanity with the brush of that instinct, believing that is what we are.
That is only because we have yet to see through the instinctual urges of separation to the actuality, the actuality where others are not other, and have never been, even when we were certain they were.
There is no more important reason for incarnating than to consciously use this life as the vehicle for finding out what life really is. It's what it is anyway, but the emergence of conscious awareness brings what's always happening into sharper focus and changes the experience of the storyline. You don't have to wait till the lie of separation completely dissolves to enjoy the benefits of the recognition that it is what's occurring.
We are always in discovery mode, but not always consciously so. Somehow, bringing that fact into conscious awareness heightens the ability to see, to bounce back from distractions, to feel into the heart of the pain. It seems to straighten the path, removing a few of the zigs and zags, making the obstacles on the course more visible and entertaining, less frightening and frustrating, easier to engage with directly.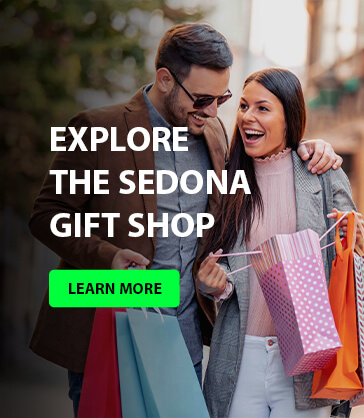 It makes love more accessible, love that is always present. There is nothing that is not love, but it rarely seems like it when we are in resistance, when we keep bloodying our toes on the sharp rocks in our paths. There is love and there is resistance to love … love and fear of what stands in front of us, that lies within us … love and avoidance of feeling life as it is … love and love in its many forms of separation.
There is only love, and allowing conscious awareness to flood the senses, to embed itself in our thoughts, to feed the emotions, to color our perceptions with its beauty, makes the journey more joyful, the path more walkable, the heartaches more easily tended.
And yet … it seems we fight it until we don't, trusting in what we see and feel, certain that our senses are not steering us back into the well-worn rut. We know. In our certainty that we know what life is, we close the door on the actuality.
All that life asks is to open to the possibility that it is impossible to know, to let the veil of certainty drop and stand in the wonder of the wonder, the nebulous not-knowing. To be that vulnerable, freed of accepted reality's chains, unclaimed, untouched by the strictures of mind.
Even though it feels like the end of you, opening to the possibility is just the beginning. It's where you are going eventually anyway … it's where life take us with its inevitable unfolding. It's can't help it. Why twist in the wind, wringing your hands and heart while you wait? Even if it doesn't feel real to you … can you let it be possible?
There is no appropriate bio for Amaya Gayle. She doesn't exist other than as an expression of Consciousness Itself. Talking about her in biographical terms is a disservice to the truth and to anyone who might be led to believe in such nonsense. None of us exist, not in the way we think. Ideas spring into words. Words flow onto paper and yet no one writes them. They simply appear fully formed. Looking at her you would swear this is a lie. She's there after all, but honestly, she's not. Bios normally wax on about accomplishments and beliefs, happenings in time and space. She has never accomplished anything, has no beliefs and like you was never born and will never die. Engage with Amaya at your own risk.