By Virginia Volkman, Library Director

Sedona AZ (February 15, 2013) – The Library will be closed on Monday, February 18, to observe Presidents Day. How you punctuate this holiday is a topic of discussion. No apostrophe is Associated Press style. For more information about the fascinating world of punctuation, I recommend the light-hearted book "Eats, Shoots & Leaves: The Zero Tolerance Approach to Punctuation" by Lynne Truss. The joke that goes along with the title is a classic.
A panda walks into a cafe. He orders a sandwich, eats it, then pulls out a gun and shoots the waiter. "Why?" groans the injured man. The panda shrugs and walks out, tossing a badly punctuated wildlife manual over his shoulder. When the waiter consults the book, he finds the explanation for this behaviour. The entry for "panda" reads: "Large black and white mammal native to China. Eats, shoots and leaves."
A one-day Book Sale is scheduled for Friday, February 22, from 10 am to 5 pm in the Si Birch Community Room. This is a clearance sale to benefit Sedona Public Library in the Village. You won't find a better bargain anywhere else, with prices at $1.00 a book or $5.00 a bag. We're calling this one a Book Sale Bargain Bonanza!
Latino Services and friends invite everyone to the annual Valentine Multicultural Music, Poetry, and Stories Celebration. Sedona performers will entertain in the Si Birch Community Room on Saturday, February 16, from 6 to 8 pm. Light refreshments will be served.
Activities taking place in the Youth Department include Story Time with craft activities each Saturday at 11 am, Story Time for ages three and up each Tuesday at 10:30 am, and Story Time for infants through three year olds each Thursday at 10:30 am. Special events in February include: Wednesday, February 20, Lego Build for all ages, at 3 pm; Saturday, February 23, Tween Book Club will discuss "Listen!" by Newbery Honor author Stephanie S. Tolan, at 1 pm.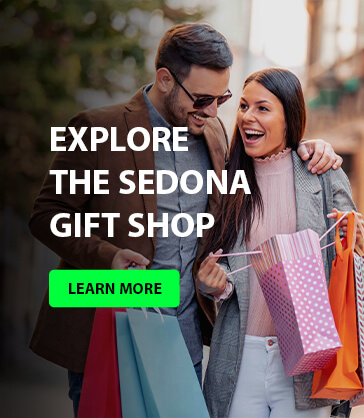 On Wednesday, February 27, at 1:30 pm at Sedona Winds, 405 Jacks Canyon Road, the Library will host a community book discussion of "The Grapes of Wrath." This is open to all.
Plan to attend one of the many programs in our Community Room that are offered by local non-profit organizations and open to the public. Dr. Jamie Sanderlin, Research Wildlife Biologist at the Rocky Mountain Research Station, will be the speaker for the Northern Arizona Audubon Society's Wednesday, February 20 meeting that starts at 7 pm. Sanderlin will share information about research projects in the Sky Islands of southeastern Arizona. This area includes many bird species found nowhere else in the United States.
Wendy Hodgson of the Desert Botanical Garden in Phoenix will present a program entitled "Agaves of the Sonoran Desert" at the Thursday, February 28 meeting of the Verde Valley Chapter of the Arizona Archeological Association. The meeting begins at 7 pm.
AARP Tax-Aide volunteers are available in the Si Birch Community Room on Tuesdays, Thursdays, and Saturdays from 10 am until 2 pm. The service is offered on a first-come, first-served basis. The volunteers will be working through mid-April. For more information about what to bring with you, visit the AARP website (http://www.aarp.org) and click on MONEY and then go to TAXES.
Sedona Public Library is a private, 501(c)(3) non-profit corporation, supported by donations and grants. Your tax-deductible donation may be sent to: Sedona Public Library, 3250 White Bear Road, Sedona, AZ 86336.