By Tommy Acosta
Sedona, AZ — One of my favorite pastimes, as many of you know, is putting myself in someone else's shoes and imagining what I would do if I was.
Kinda like asking myself "What would Jesus do" but focusing on politics instead.
So then, what would I do if I was in Trump's shoes or Biden's shoes as we begin the journey to the White House?
I am ignoring DeSantis because basically, he is toast. He voted against Social Security and Medicare and people would have to be exceedingly stupid to support someone who would do that.
However, I am assuming for the benefit of this discourse that Trump will not end up in jail before the primaries. If the former president is incarcerated, then I would say with confidence that DeSantis would stand a chance.
Let's take Trump first.
The most important thing he could be doing is to distance himself from the abortion controversy and the latest perceived Republican move to cut benefits for veterans.
One of the stupidest things they did was stuffing SCOTUS to eliminate Roe vs. Wade. Don't they realize that Republican women get abortions too? How dumb.
Trump is way too smart and understands this well so if I were him I would find some way to cop out — like I don't necessarily agree with SCOTUS, and if pressed to the wall I would say abortions should be allowed until the point where a fetus is capable of surviving outside of the womb. I would also allow dispensations for victims of rape or incest.
Further, I would increase benefits for women who choose not to abort, if having a child would be a hardship for them.
Republicans voting to cut benefits for veterans are out of their minds. We are talking about Americans that put their lives on the line for our country. Don't mess with that.
Even if it's not true, the perception itself that they would, could bury them.
Again, I would double down and proclaim I would rather drop dead than allow those cuts to happen.
On the legal troubles front I would answer every question with an attack on the Bidens. I would deny everything. Blame the media. Blame the judges and prosecutors. I would blame the Pope if I could get away with it. I would call the pending litigations "An attack on America," rather than an attack on myself.
I would also ignore the weaker candidates clamoring for a debate. I don't really have to. I am Trump and the cult voice of our country. I would also change my motto to "Save America."
I would go on a rampage attacking Biden and always refer to his handlers as the driving force rather than Biden directly.
I would also energize my sycophants on Fox News and urge them to air as much of Biden's bumblings and stumblings as they can squeeze in their broadcasts.
And, of course, I would brag and brag about all my wonderful accomplishments, even if they are outright lies. I would talk about how I would kick any others country's ass if they mess with us. My fans love that.
I would also trim down a bit. Trump would look too fat standing next to a tall, trim Biden impersonator.
Now, what would I do if I were Biden?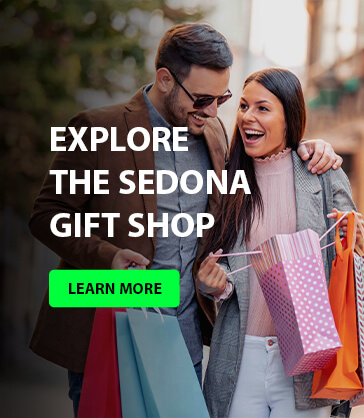 I would obey my masters. It's not so much a contest between Trump and Biden as it is a contest between Trump, and Biden's handlers.
So, let me rephrase the question. What would I do if I was Biden's chief handler?
I would spend as much time possible making Biden practice walking and not looking like an automaton whose wires were cut. He needs to learn to swing his arms more when he walks. Keeping arms at one's side when walking is a sign of early Parkinson's disease. If he has it, it needs to be hidden.
There is no need to risk him being a made a fool of on a national stage, either. Screw the debates. He is the president and that's that.
Everything has to be meticulously orchestrated because there is a lot of time between now and the election, and his deterioration is intensifying.
I would work with him memorizing and practicing jokes to get people to laugh with him over his perceived confusion. It's a smart move when he disarms an audience with jokes about old age and his benign dementia.
I would also have him practice for hours reading speeches from teleprompters.
Further, I would have aestheticians work on his face to make him look as young as possible when not using body double. I would also keep him away from children to prevent any future sniffing incidents. Don't need him having a Dali Lama moment on national TV.
He will also need a nanny that will always be there to help him walk away from the podium and get off the stage safely. Same for getting off of Air Force One. It's OK to take his time navigating those stairs. He's old for heaven's sake. Give him a break.
He also needs to attack Trump for his infidelities, and point out how "un-Christian like, Trump is.
Trump's indiscretions need to be targeted. He cheats on his women. Make this a point with the evangelicals and Catholics. Trump is a serial fornicator and God doesn't like that.
He could use quips like "Fornicator-in-chief" when referring to Trump.
I would also have him try to decriminalize marijuana at the federal level. Pot heads would love it. Even if the effort goes up in smoke, it's the thought that counts.
On the wall and the perceived invasion of America by brown skinned people, he must demonstrate stern compassion, while offering a path to citizenship. He might even dare suggest that able bodied, properly vetted young men coming in be offered a chance to join the military and earn their right to call themselves Americans.
On his legal problems I would have him deny, deny, deny and blame it on the Russians. I would also order the boys at DOJ to stall forever citing national security reasons.
Hmmm. Am I leaving anything out?
Oh yes, Biden supporters on CNN need to get funnier. They are being trounced by Fox News and the jokers that keep the news lively and humorous. CNN needs to lighten up.
Well, that's it for now. Let's see if either candidate gets to read this and takes my advice. Good luck to them both. It's going to be a fun campaign. That's for sure.
Editor's Note: This is a political satire piece and does not in any way reflect the opinion of its publisher. LOL