Sedona AZ (December 13, 2013) – The West Sedona School PTA invites holiday shoppers to the 2nd Annual Holiday Arts and Crafts Fair Bonanza in the gymnasium at West Sedona School on Friday, December 20th. Doors open at 12:30. Admission and parking is free.
Local artists, crafters, and small business owners will be selling their products to last-minute shoppers until 6pm. Browse unique, hand-made crafts, jewelry, wooden toys, garden statuary, scarves, aromatherapy and herbal products, goat milk soap products, organic body care, local olive oils, jams and preserves, and much more.
Sedona-based non-profit HERO (Humanitarian Efforts Reaching Out) will be sponsoring a table at this event to raise awareness and funds for their upcoming trip to Nicaragua in the spring of 2014. HERO is comprised of a diverse group of volunteers – students, teachers, parents, doctors and other community members that are passionate about "giving back" and helping the less-fortunate around the world. Their mission is to help build healthy, sustainable communities by providing medical care, dental care, nutritional support, vision testing and eye glasses, animal health (thus human health), sustainable projects such as solar cookers, wind towers, solar energy, education and guidance to those in need for more fulfilled, healthier lives. www.heroefforts.org for more information.
Dominos Pizza, popcorn, cookies, hot cocoa, and soda will be available to purchase while you shop.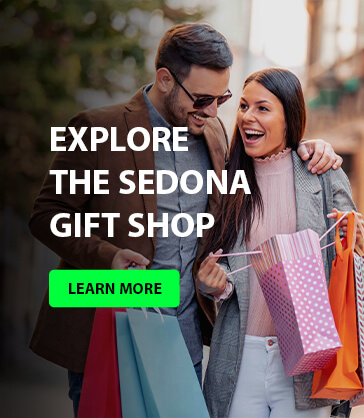 A raffle will be ongoing throughout the day featuring prizes from all the vendors.
WSS PTA president, Gina Miller states: "We held this event last year for the first time and it was a big hit. The gift selection was very good and the prices were very reasonable. The kids enjoyed shopping for their parents, teachers, and siblings. Most of the vendors are returning to this year's event plus we have many new ones. This is a great event for affordable last-minute shopping for Christmas."
The Holiday Arts and Crafts Fair Bonanza is put on by the West Sedona School PTA, whose mission is to support the teachers and help the children get a better education. In the past, the WSS PTA's efforts have helped raise much-needed funds for curriculum material, a color printer, computer lab upgrades, research aides, textbooks, playground equipment, and novels for Accelerated Readers. They also fund reimbursements to teachers for supplies that complement the educational experience in the classroom.
The Holiday Arts and Crafts Fair Bonanza is located in the gymnasium at West Sedona School. 570 Posse Ground Rd, Sedona, Arizona.
For more information, please visit www.westsedonapta.com or call West Sedona School at (928) 204-6602.