By Adele O'Connor-Vernier
Director of Marketing & Public Relations
Humane Society of Sedona
Sedona AZ (April 16, 2016) – The Humane Society of Sedona offers a Wellness Clinic to the Verde Valley Community staffed by Dr. Todd Metcalf and team to ensure that all animals have access to veterinary care to promote a lifetime of good health and longevity.
Our clinics' mission is to provide high-quality, affordable services to our community, allowing families to keep their pets in loving homes for the lifetime of their pets. Providing this service aligns with our mission statement to care for and have compassion for all animals and people within our community.
Your pet's general wellness exam is complimentary. We will provide an estimate for all additional recommended services at the time of your appointment.
Our Wellness Clinic offers the following services:
Public Spay or Neuter Services. Monday & Tuesday
Wellness Wednesday (exam, vaccinations etc.) Wednesday
Holistic Therapy Thursday. Thursday
We are located at:
2115 Shelby Drive
Sedona, AZ 86336
Tel: 928.282.4679
Hours of Operation & Services Provided:
When visiting our Wellness Clinic please note that all dogs must be on a leash and all cats must be in a pet carrier!
Spay & Neuter Services by Appointment:
Monday – Tuesday: Admission is at 7.45 am
Discharge time – Our Veterinary Technician will discuss your pets' clinic discharge time with you when you drop your pet off for his or her procedure.
IMPORTANT NOTICE:
A 24 hour cancellation is mandatory for all Spay and Neuter Services due to the high volume of need in our community. We have many animals that need this service to help curb the over population of homeless animals and we like to be cognitive of those people waiting for this service for their animals.
If you do not show up for an appointment without having cancelled your appointment, the Spay & Neuter Assistance Program application will have to be re-submitted by the applicant and go through the approval process again which may or may not reserve this Low Cost Service to the applicant.
Wellness Wednesday is our Walk-in-Vaccination Clinic:
Wednesday: 10 a.m. – 2:00 pm.
To promote efficiency we ask that you fill out the vaccination application in advance of your clinic date and drop it off at the Humane Society of Sedona. This enables us to review your pet's information and add it to our data base.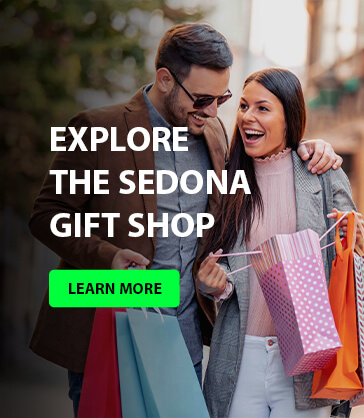 (First come, first serve)
Holistic Therapy Thursday:
By appointment only
The exam and treatment will take 1 to 1 ½ hours in length depending on the needs of your pet. Dr. Metcalf, our staff Veterinarian will gently administer to your pets' needs and perform a thorough exam to provide the best of care.
Please call 928.282.4679 to schedule an appointment.
*We are unable to accept emergency appointments, and do not offer overnight or specialized care*
For Emergencies call:
Oak Creek Small Animal Clinic: (928)282-1195
After-Hours calls by current, established customers accepted.
Sedona Animal Clinic: (928)282-4133
After-Hours calls by current, established customers accepted.
Sponsored Links:
24 Hour Veterinary
www.superpages.com 
24 Hour Emergency Vets
www.localvets.com
When you come to our Wellness Clinic please bring the following items:
Meet Kane!
Kane is a very special boy who came to us from an Arizona shelter. He is a beautiful white Dogo Argentino breed of dog that had been there for over 6 years. Kane's history as told to us by the facility personnel was that he was aggressive, deaf, and has been seized in a suspected dog fighting ring. When we first met Kane, he was kennel lunging and barking. After taking Kane out of his kennel and into the shelter play yard, he was very leery, but after performing basic temperament testing we were able to see the jewel in him as he had no reaction. He enjoyed the play yard and the human interaction.
The first few days at the HSS, Kane was definitely shy, unsure about new people approaching his kennel, as are many dogs when they first enter a shelter environment. In Phoenix, Kane only felt comfortable around a few people who really took the initiative to work with him one-on-one, to build a close bond of trust and friendship. We took this information to heart and decided that our animal care associates, Antonio and Amy, and I –would be his champion team.
Over the last few weeks we have worked with Kane on his basic dog manners to include leash training, handling skills, treat motivation and he has dramatically improved. We can approach his kennel and go inside his kennel and he has no food/treat guarding or aggression. He likes rewards, knows sit and roll over, loves the play yard equipment and can walk on leash or harness. He has not ripped up a single item in his kennel and loves his ears scratched.
Here at the HSS we believe in patience and giving every adoptable animal a chance at a forever loving home. We knew that behind all of the years in a florescent lit kennel and years of possible dog fighting, there was a sweet boy in there that deserved a second chance. He will be available for adoption sometime in April.
Please call the HSS to find out more about Kane or see him on our website at: www.HumaneSocietyofSedona.org. Chelsea Cohen, our Animal Care Director or Antonio Lopez, our Animal Care Lead are available to answer any questions you may have about Kane.