Camp Verde AZ (March 13, 2014) – In conjunction with the Town of Camp Verde's Spring Heritage Pecan and Wine Festival, Fort Verde State Historic Park will host the annual pecan pie contest on Saturday, March 29, 2014 at noon. Then come back on Sunday, March 30, 2014 at 1 p.m. for the third "Welcome Home Vietnam Veterans Day" held in the Verde Valley and Northern Arizona. This is a "fee free weekend" at Fort Verde State Historic Park.
On Saturday, raid your grandmother's cupboard for her favorite pecan pie recipe and enter the contest. Contestants must pre-register and drop off their pies in a plain pie tin at Fort Verde State Historic Park no later than 5 p.m. on Friday, March 28. First place winner gets $50; second place gets $25 and third place gets $20. Judges, selected from throughout the Verde Valley, will help judge the contest. Prizes will be awarded at the Spring Heritage Pecan and Wine Festival stage area between 1:30 and 2 p.m.
The Spring Heritage Festival features activities for the entire family throughout the Town of Camp Verde and features wines from the Verde Valley and Arizona, pecan pies and desserts, art, vendors, an Archaeology Fair with exhibits, demonstrations and American Indian Art (held at the Community Center), live bands and entertainment, a Pecan nut catapult contest, the Verde River Runoff and much more.
Then on Sunday, the "Welcome Home Vietnam Veterans Day" is a gesture of acceptance, gratitude and honor to the members of our community who risked their lives to serve our country during the Vietnam War – this includes the Veterans and their families. The event will include a Motorcycle Escort starting at 11:15 a.m. in Sedona at Posse Grounds Park, 525 Posse Ground Road in Sedona. It will go through Cottonwood, Clarkdale, returning through Cottonwood and will proceed into its ending destination at Fort Verde State Historic Park. The event at the Park kicks off at 1 p.m. with a full color guard to open the festivities. The event will include entertainment, food, information on Veteran's benefits, and finish with a flag lowering ceremony at 4:30 p.m.
We are looking for Vietnam Veterans and their families to come forth to receive the welcoming, love and healing that our Verde Valley communities can offer. It is hoped that fellow Veterans from other wars, organizations both public and private, schools, as well as parents, spouses, children and friends of Vietnam Veterans, come out and be together during this day.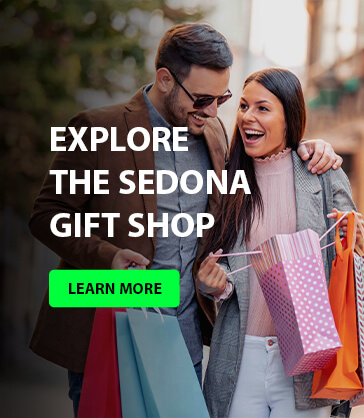 Because a large part of the population had misgivings about the war, many Vietnam Veterans returned home to an unsupportive public. Local Vietnam veterans will now have the opportunity to be welcomed home, celebrated and honored for their service, as well as the lives lived upon their return. About three years ago, the US Senate officially declared March 30th to be "Welcome Home Vietnam Veterans Day."
For more information about the activities at Fort Verde State Historic Park call (928) 567-3275 or visit AZStateParks.com/parks/FOVE. Fort Verde State Historic Park is located at 125 E. Hollamon St. in downtown Camp Verde, Arizona. Take I-17, turn right onto General Crook Trail (Exit 285), turn right onto Hwy 260 E, turn left on Main St, and right onto Hollamon Street. The entrance is two blocks on the right.
For information about all 27 Arizona State Parks, the Trails and Off-Highway Vehicle Programs and State Historic Preservation Office call (602) 542-4174 (outside of the Phoenix metro area call toll-free (800) 285-3703). Campsite reservations can be made online at AZStateParks.com or by calling the Reservation Call Center at (520) 586-2283. Open 7 days a week, from 8 a.m. to 5 p.m. MST. Follow AZStateParks on Twitter and Facebook.