Jerome AZ (May 27, 2015) – Warm, easy nights of June in Jerome will set the perfect mood to welcome art lovers as they stroll the lovely galleries and studios that circle the town from the Flux Gallery at The Old Jerome High School to Made in Jerome Pottery, The Lincoln Gallery in The New State Motor Company and The Adorn Collection in the UVX Building. This first Saturday Art Walk on June 6th will continue to delight the growing group of regulars as well as lucky newcomers to this wonderful evening. The festivities start at 5:00PM throughout the town with a free shuttle running until 8:00PM. With 20 open galleries and studios, there is plenty to spark any art aficionado's imagination. Great food and charming accommodations make Jerome a perfect weekend getaway. Four wine tasting rooms, live music at café's and bars and the offbeat ambiance of this mile high town are the perfect backdrop for a weekend of art. For more information visit jeromeartwalk.com.
A new art gallery has opened, and been added to Jerome's lower Main Street art scene. "Yester Day's Fine Art Gallery," located at 509 Main Street, is the (no longer) missing link between 527 Gallery and Zen Mountain Gallery on one side and Knapp Gallery and Jerome Artists Cooperative Gallery on the other. Yester Day's niche includes works of art about the town's mining past in original charcoal drawings and signed prints. The new gallery also carries oil paintings of the southwest and intaglio etchings of flora and fauna. Featured artists are Roy Swenson, Ann Rabago, writer Roberto Rabago, and the late Claus Sievert, among others.
Zen Mountain Gallery is pleased to now represent noted Hopi artist David Dawangyumptewa. His work has been recognized with awards from the Museum of Northern Arizona, American Indian Heritage Foundation and Santa Fe and Colorado Indian Markets. David Dawangyumptewa has been represented by galleries in Arizona, California and Texas and has just ended an exhibition at the Museum of Northern Arizona on May 25, 2015; this impressive body of work is now becoming available at Zen Mountain Gallery. The style and content of Dawangyumptewa's work are reflective of his Hopi Background and Water Clan affiliation. His works are abstracted variations of traditional water symbols, frogs, dragonflies and turtles. David was raised on the Hopi and Navajo Nations and has studied at the Institute of American Indian Arts, Haskell Institute in Kansas and Northern Arizona University. His early career included stints as a lighting roadie for Jackson Brown and Linda Ronstadt. David has been a very significant arts advocate, lobbying to bring greater access for First Nations Peoples of Canada to U.S. markets. He has been instrumental in numerous museum, Native American Arts Market, and local Arts projects including the founding of the Flagstaff Festival of Arts. David Dawangyumptewa's colorful mixed media work is simultaneously grounded in tradition and achieves expressive contemporary abstraction. His work reflects the commitment of Zen Mountain Gallery to provide the finest local contemporary and contemplative fine art. Please join Zen Mountain Gallery for June Art Walk as we open the showing of David Dawangyumptewa's art.
News From Spirit Dancer Fine Art Old Jerome High School Art Studios
Building A Studio 204B. Every work of art is a unique one of a kind. "When I lived on Sacred Ground in New Mexico, I heard about a horse so friendly that she would come into your home! She was a wild pinto – a Medicine Hat Pony and she was sacred and magical. Everything I began to paint and sculpt was images of her! That is how my first spirit horses were born. I began doing shows with RC Gorman, Frank Howell and Donald Vann. The magical wonder of my art work came into a new era. All of my collectors are amazing people seeking spiritual answers and spiritual art. I have always said I was the richest woman in the world because I have met the most amazing people in all the world." Let the spirit horse choose you. The artist will tell you everything about the horse and everything about the horse is also all about you!
"Reflections" at the Jerome Artists' Cooperative Gallery is an eclectic exhibition of artwork by Sedona artist, V. Norton. In her exhibit, Norton adds new work displaying ceramic vases, sculpture and masks, as well as handmade books. The display runs now through July 1 with an opportunity to meet the artist at Art Walk on June 6 from 5-8 pm. The Jerome Artists' Cooperative Gallery is open daily from 10-6. 502 Main Street, Jerome, AZ
928-639-4276 jeromecoop.com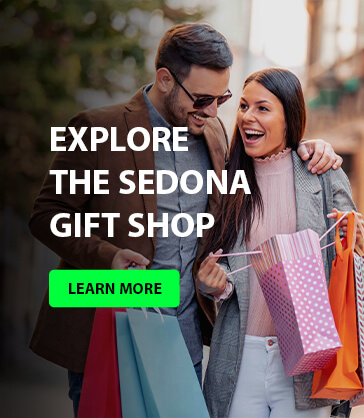 Pura Vida Gallery welcomes the summer season with new work from fiber artists Joyita Ghose and Debra Street. Joyita creates beautiful crushed painted silk scarves and long wispy painted silk sleeve-less jackets – both perfect for Southwestern evenings. Debra debuts new designs and colors of her popular silk scarves and silk overlays – another popular accent to your summer wardrobe! Join Pura Vida for an evening of summer wear and champagne and chocolates!
New Age Drinks is thrilled to present "I saw god in my チーズバーガー', ('I saw god in my Cheeseburger')", an exhibition of new paintings and drawings by the artist Cody Lee Berry. Born in Colorado and raised in New Mexico, Cody Lee Berry has lived and worked in Kyoto, Japan since 2013. The works in this exhibition are rooted upon a backdrop of daily life in Kyoto. Berry's modest works play with the idea of 'mono no aware,' (sensitivity to the transience of things) a central tenant of Japanese aesthetics. The ephemeral moments Berry captures in watercolor and ink resonate with a melancholic familiarity and constancy that is deeply human. Join New Age Drinks at the Old Jerome High School, 879 Hampshire Ave, Suite B201, to appreciate these thoughtful works and enjoy some Japanese refreshments. For more information contact Allison Klion and Travis Iurato by email info@newagedrinks.org, phone 928.821.4601, the website www.newagedrinks.org, or on Instagram @NewAgeDrinks.
Gallery 527 in Jerome presents "Beaded Weavings on Paper" by Rhonda Zwillinger. Rhonda Zwillinger began her stellar career in the early 80s in The East Village. She was part of a group of exceptional women artists who were on a trajectory to stardom. Rhonda's body of work has been described as amazing creations of ornate beaded pieces, somewhere between furniture, sculpture, apparel, decorative and fine art. While referred to as 'kitsch' by some critics, the beauty and relevance of her art has endured, not only as a comment on the times but also as the over the top expression of Rhonda Zwillinger's unique vision. All this came to a halt when Rhonda was struck down with Multiple Chemical Sensitivity. This near death experience led her far from the glamour of New York to the remote desert of Arizona. Her story was partially told by filmmaker Todd Haynes in the movie SAFE and Rhonda created a book on the topic called The Dispossessed. In a recent serendipitous meeting, Gallery owner Donna Chesler connected with Rhonda through her cousin, artist Joyce Kozloff, one of Rhonda's friends from New York. Gallery 527 is fortunate to be able to represent Rhonda in this next phase of her impressive career. Her work has been shown at The Smithsonian and museums in Denmark, Sweden, Germany and The Netherlands. Her art is in private collections all over the world. "Beaded Works on Paper" will be shown through August at Gallery 527 in Jerome. Contact Donna Chesler for information about other available work by Rhonda Zwillinger. Her body of work includes large beaded pieces that hang on rusty armatures, tabletop creations and some jewelry. For more information about Rhonda or Jerome Art Walk, contact Donna at 928.649.2277.