Sedona Film Festival presents award-winning new independent films and a festival encore
Sedona AZ (April 6, 2013) – The Sedona International Film Festival is proud to present the Northern Arizona premieres of "War Witch" (Academy Award-nominee for Best Foreign Language Film) and "Love Birds" (an award-winning romantic comedy from New Zealand) showing April 16-19 at the Mary D. Fisher Theatre. The theatre will also host a "Festival Encore" on Monday, April 15 with the one-night-only return of "Trash Dance", which won an award at the recent film festival.
TRASH DANCE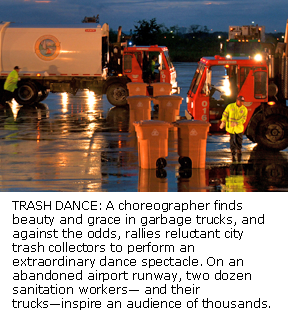 "Trash Dance" — which won the Audience Choice Award for Best Documentary at the recent Sedona Film Festival — returns by popular demand for one night only on Monday, April 15. There will be two shows at 4 and 7 p.m. This film is part of the "Festival Encore" series which will take place over the next two months featuring the most-requested festival films in return engagements.
Sometimes inspiration can be found in unexpected places. Choreographer Allison Orr finds beauty and grace in garbage trucks, and in the men and women who pick up our trash. Filmmaker Andrew Garrison follows Orr as she joins city sanitation workers on their daily routes to listen, learn, and ultimately to convince them to collaborate in a unique dance performance.
Hard working, often carrying a second job, their lives are already full with work, family and dreams of their own. But some step forward and, after months of rehearsal, two dozen trash collectors and their trucks perform an extraordinary spectacle. On an abandoned airport runway, thousands of people show up to see how in the world a garbage truck can "dance."
Come discover what all the buzz was about at the festival! This was one of the most talked-about, joyous films in the lineup! Audiences were raving!
WAR WITCH
"War Witch" — Academy Award nominee for Best Foreign Language Film — is the winner of more than 29 international awards, including top awards at prestigious festivals around the world.
Komona (Rachel Mwanza) — a 14 year old girl — tells her unborn child the story of how she became a rebel. It all began when she was 12; kidnapped by rebel soldiers and enslaved to a life of guerrilla warfare in the African jungle. Forced to commit unspeakable acts of brutality, she finds hope for survival in protective, ghost-like visions (inspiring a rebel chief to anoint her "War Witch"). Her only escape is a tender relationship with a fellow soldier and friend named Magician (Serge Kanyinda) — a 15 year old boy who wants to marry her.
Despite the horrors and daily grind of war, Komona and Magician fall in love. Together, they manage to escape the rebels' clutches, and a normal life finally seems within reach. After their freedom proves short-lived, Komona realizes she must find a way to bury the ghosts of her past. In order to survive, Komona will need to return to where she came from and make amends with her past. Around them, war rages on.
A tale set in Sub-Saharan Africa, "War Witch" is a love story between two young souls caught in a violent world yet filled with beauty and magic.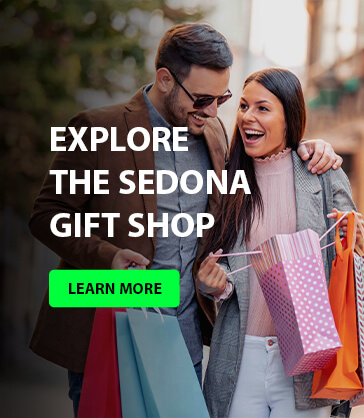 "War Witch" is a life lesson, a story of human resilience.
"War Witch" will be shown at the Mary D. Fisher Theatre April 16, 17 and 19. Showtimes will be 4 p.m. on Tuesday and Wednesday and 7 p.m. on Friday.
LOVE BIRDS
Sometimes the best things in life happen on the fly.
"Love Birds" is a hilarious charming romantic comedy from New Zealand that tells the story of a regular Kiwi bloke who finds himself on a quest to find true love – all with the help of a native New Zealand Shelduck. Comedian Rhys Darby plays Doug — a road-working employee and massive fan of the legendary band Queen — along with Golden-Globe Award-winning actress Sally Hawkins (Made In Dagenham) who plays Holly — the sassy animal specialist.
Doug's happy and predictable life falls to pieces when his long-term girlfriend Susan (Faye Smythe) suddenly dumps him early one morning. Shattered, he cannot imagine moving on in life, but when an injured Paradise Shelduck (Pierre) crash-lands on his roof, Doug can no longer feel sorry for himself and is compelled to nurse the Shelduck back to health.
Through Pierre, Doug discovers his own true place in the world and the belief in himself that will allow him to find true love with Holly. But the path of love is never easy and just when you think you've got a handle on it, it takes flight. Susan comes back into his life, and Doug must learn a valuable lesson, lean on his friends and follow his heart.
"Love Birds" is directed by Paul Murphy, whose first film "Second-Hand Wedding" was a hit with Sedona Film Festival audiences previously.
"Love Birds" will be shown at the Mary D. Fisher Theatre April 16-19. Showtimes will be 7 p.m. on Tuesday and Wednesday and 4 p.m. on Thursday and Friday.
Tickets are $12, or $9 for Film Festival members. For tickets and more information, please call 928-282-1177. Both the theatre and film festival office are located at 2030 W. Hwy. 89A, in West Sedona. For more information, visit: www.SedonaFilmFestival.org.