Cornville AZ (June 7, 2018) – The initial call on this incident involved a man who was suffering from stab wounds laying in the street. Deputies contacted the injured man who claimed he had been "jumped" and could not identify suspects. The statement was a complete fabrication.
On June 3, 2018, around 12:30 AM, 32-year-old Adam Brock from Cornville and 33-year-old Matthew Goff, also from Cornville, entered a home in the 2600 block of S Greaves Place, Cornville, armed with a revolver and shotgun. Both suspects were wearing matching bandanas covering part of their faces. The suspects confronted residents in the home where a 3 and 5-year-old child were sleeping in the living room. Goff entered a bedroom and escorted a victim at gunpoint into the living room. At that time, Brock fired a shotgun towards the victim which missed and struck a VCR player. The shot woke up another resident and alerted a guest who was outside working in a shop. Both entered the living room and confronted the suspects and all 3 victims began fighting with the 2 suspects.
As the fight continued, the victims were able to physically remove the suspects from the home. Suspect Goff returned, armed with a handgun, and one of the victims began fighting with him. Another victim came to help and ended up stabbing Goff several times in defense of the other victim and taking the handgun. Goff eventually ran from the victim's property until he was found lying in the street about a block away, injured from stab wounds. After contacting Goff, deputies went to his home the next block over on Karlson Drive, and found Brock who is Goff's roommate. Brock denied any knowledge of the home invasion, but his injuries told otherwise. A search warrant was served at the Karlson Drive home, and the involved shotgun was found.
During follow-up, it was determined Brock was an ex-family member to one of the victims. Although not confirmed in the initial reports, it appears the suspects sought to rob the home of some valuables they believed were inside.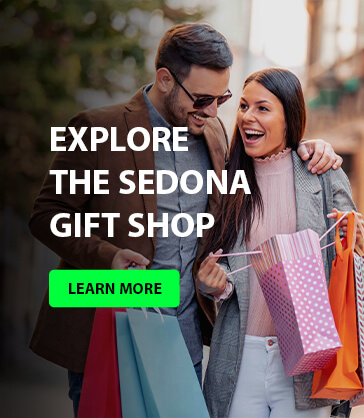 Goff was transported to Flagstaff Medical Center for surgery related treatment due to his stab wounds. As a result, his booking was delayed and occurred today, June 7, 2018. Goff remains in the Camp Verde Detention Center on charges including Assault, Robbery, Burglary, and a Weapons Offense. Bond has not been set as of this writing. Goff admitted his participation in the home invasion.
Brock was booked the day of the incident on charges of Aggravated Assault, Robbery, Burglary and a Weapons Offense. He remains in custody on a $100,000 bond.
Both suspects have prior felony convictions. As a result, they are prohibited from possessing firearms.
All victims sustained various injuries. One victim suffered a severe laceration to his hand requiring surgery. Another victim suffered cuts, scrapes and a head contusion. A total of 4 victims were eventually involved in the incident.
Citizens can contact the Yavapai County Sheriff's Office with information or questions at 928-771-3260 or the YCSO website: www.ycsoaz.gov