Green Light, Sedona's ever-popular original-rock band, returns to Vino Di Sedona Saturday April 7, 7-10 p.m. The band, consisting of Tommy Acosta on bass guitar and vocals, Dave Rentz on percussion, J.R. Robusto on lead guitar and Chicky Brooklyn on rhythm guitar and lead vocals plays only original tunes written by Acosta and Brooklyn. The music is danceable and is dominated by great harmonies and memorable songs. Their songs span the full gamut of human emotions, from loves lost to loves gained and everything in between, each telling a musical story in a way everyone in the audience can relate too and sing and dance along with.
The band's name very well captures the spirit of the music they write and play.
"Why do people like green lights," Chicky asks? "Well, a green light tells us we can go; that it's safe to move forward. A green light tells us we are in the right path; that we can keep on going without interruption. No need to stop or slow down. All systems go. You got the right answer."
Tommy chips in "We love green lights in our lives because they tell us the path to our dreams is clear. No stop signs. No red lights — just full-steam ahead into the future."
For Green Light the band, that's what the music they write and perform is all about: a "green light" to play songs that live forever in your heart.
"It an act of courage to go out there and play only original music," Chicky said. "There are a lot of good bands out there that can really rock cover tunes but very few who play their own stuff and get work. People really like us. People like the tunes. And we like to play.
Composed mostly of baby boomers, the band is capturing a much younger audience as well.
"I guess it's because we're basically a bunch of old guys playing new music," Tommy said. "The songs remind us of when we we're young. They are not songs of the past but songs of the now where we are in our lives. It's such a trip watching people in their 20's, 30's, 40's to 70's rocking away on the dance floor to our jams. It's like being on stage at the high-school dance once more all over again. It's Deja Vu all over again, to borrow a phrase from Yogi. I guess the youth out there pick it up and get swept into the feel along with us. We all become kids again.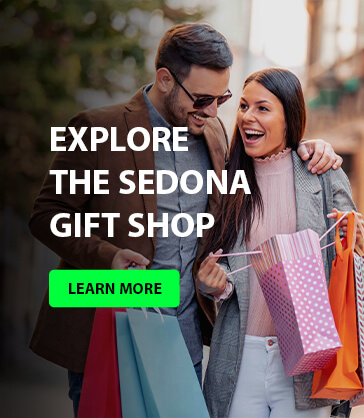 The musicians in the band are all well-known community players
Percussionist Dave Rentz is a highly respected performer known throughout Northern Arizona as a premier musician of many talents.
J.R. Robusto is a songwriter, performer and a bona –fide virtuoso guitarist who plays with many area bands. His lightning leads and tasteful fills ad just the right amount of flavor to the Green Light songs
Tommy Acosta is an Orange Records recording artist who has played with numerous bands in New York City. He has recorded on many albums with extraordinary musicians in his musical journey. Chicky and Tommy have been playing together for many years and their harmonies blend perfectly.
"We play songs people can identify with," Tommy said. "Everyone loves "Love" and love is what our music is about."
The band will perform in an intimate setting for the April 7 gig at Vino's. People are encouraged to come early to get a good seat as the band draws a sizeable
Vino Di Sedona offers live music every night, great tapas and fine wine and beer. There is also a patio in the back for those who enjoy a laid back atmosphere.
Vino Di Sedona is located in West Sedona directly across from the Circle K, 2575 W. SR 89A, (928) 554-4682. Visit VinoDiSedona.com or visit greenlightrocks.com for more.