A unique opportunity to gather with others around the topic of the Vietnam War
Camp Verde AZ (January 5, 2018) – Beginning Wednesday, January 24 and running through Wednesday, March 28 at 4:00p Camp Verde Community Library is pleased to offer a screening and discussion of The Vietnam War: A Film by Ken Burns & Lynn Novick. This is a 10-week series of 10 DVDs showing weekly on Wednesday afternoons. The series kicks-off with pizza and beverages provided for those participating in the program. After that, attendees are encouraged to bring their own food to enjoy during the program.
Ken Burns and Lynn Novick explore one of the most consequential, most misunderstood, and divisive events in American history: the Vietnam War. This epic 18-hour documentary begins by showing the history of Indochina before U.S. involvement. It starts with the colonization of major portions of Indochina by France in 1858 and ends with conversations and statements by participants from America's war some 150 years later. Through the testimony of nearly 80 eyewitnesses, Burns and Novick bring us a fresh look at this painful conflict. They interviewed those who fought in the war and those who fought against it, grunts and officers in the army and Marines, prisoners of war, medics, a fighter pilot, a helicopter crew chief, a Gold Star mother and sister, a nurse, college students, anti-war activists, deserters, CIA officers, diplomats, and journalists.
For many Americans and American institutions, the war in Vietnam was the event that changed everything. As a result of that conflict our music, our appearance, our relationship with our government and the rest of the world began a long, painful metamorphosis that continues to this day. An entire generation of Americans are veterans of this conflict, some in combat on foreign soil and some involved in struggles at home. Now that generation is largely in charge of the country, and it is undeniable that the effects of Vietnam continue to reverberate in our land.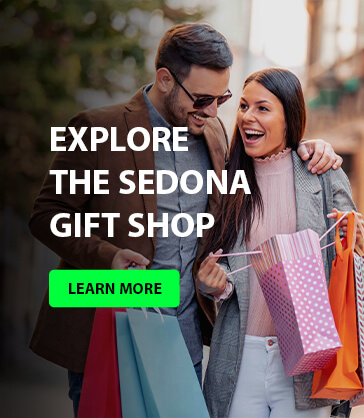 Often, when we talk about the Vietnam War, we are talking only about ourselves. In this film, you will get to know dozens of Vietnamese witnesses from the North and the South – soldiers, civilians, spies, artists, diplomats, politicians, and journalists – who were willing for the first time to share their stories about the war as it really was. There is no single truth to be extracted from the Vietnam War. On all sides, questions remain that will never be fully answered. Who was right? Who was wrong? What does it mean to be a citizen, and a patriot? Were the sacrifices in blood and bone too high? Could it have turned out differently? As in all histories, much of this work is praised and much is condemned. That's the wonder of history and where the opportunity to discuss each episode plays an important role.
If you are part of the Vietnam War era or would like to understand it better, join fellow community members weekly at the library to view, listen and discuss this epic event. Our purpose is not to convert but converse, and all points of view are welcome.
The Library will be showing and discussing the following episodes on the following dates:
January 24, Episode 1. Deja Vu (1958-1961): After a century of French occupation, Vietnam emerges independent but divided.
January 31, Episode 2. Riding the Tiger (1961-1963): As a communist insurgency gains strength, JFK wrestles with the US involvement in Vietnam.
February 07, Episode 3. The River Styx (01/1964-12/1965): With South Vietnam near collapse, LBJ bombs the North and sends troops to the South.
February 14, Episode 4. Resolve (01/1966-06/1967): US soldiers discover Vietnam is unlike their fathers' war as the antiwar movement grows.
February 21, Episode 5. This Is What We Do (07/1967-12/1967): President Johnson escalates the war while promising the public that victory is in sight.
February 28, Episode 6. Things Fall Apart (01/1968-07/1968): Shaken by the Tet Offensive, assassinations and unrest, America seems to be coming apart.
March 07, Episode 7. The Veneer of Civilization (06/1968-05/1969): After chaos roils the Democratic Convention, Nixon, promising peace, wins the presidency.
March 14, Episode 8. The History of the World (04/1969-05/1970) Nixon withdraws troops but upon sending forces to Cambodia the antiwar movement reignites.
March 21, Episode 9. A Disrespectful Loyalty (05/1970-03/1973) South Vietnam fights alone as Nixon and Kissinger find a way out for America. POWs return.
March 28, Episode 10. The Weight of Memory (03/1973-Onward) Saigon falls and the war ends. Americans & Vietnamese from all sides seek reconciliation.
Camp Verde Community Library is located at 130 Black Bridge Road, Camp Verde AZ. For more information about this or any other program at the Library, visit our website at www.cvlibrary.org or call 928-554-8380.