By Virginia Volkman, Library Director
Sedona AZ (May 6, 2016) – May is the perfect time to honor the men and women who serve in the United States military.  Armed Forces Day, a day for citizens to come together and thank members of the military for their service to our country, is on May 21 this year.  Those who are honored on this day include people who serve in the Army, Navy, Marines, Air Force and Coast Guard.
On Friday, May 13, from 10 a.m. to 12 p.m. in the Library's Si Birch Community Room, you can meet and thank local veterans by attending Coffee with a Vet, a monthly event organized by the Veterans History Project.  Everyone is welcome to participate and enjoy free coffee, pastries, and conversation with veterans.
As Memorial Day approaches, we'd like to remind you that you can experience a piece of history by watching American veterans tell their unique personal stories.  The Veterans History Project of Sedona has made available a collection of 65 interviews on DVD that you can view on library computers.  Interviews are 30 to 90 minutes long and are indexed by name, conflict, and branch of service.  Each features a local veteran or a veteran with a local connection.  The number of interviews on DVD will increase as more veterans participate.  To watch an interview, stop by the reference desk.
Specially trained volunteers conduct and record the interviews privately in the Library's Quiet Study Room.  To date, our local Veterans History Project volunteers have interviewed more than 260 participants.  Completed interviews are transferred to DVDs, one of which is given to the participating veteran or civilian, one is sent to the Library of Congress, and one is retained in the archives of the Sedona Public Library.   Some of the interviews conducted by our volunteers can be seen and heard on the Library of Congress website at www.loc.gov/vets.
According to local project coordinator Jolene Pierson, "This project succeeds because there are dedicated active volunteers including Dan Aragaki, Clint Lisk, Ed Uzumeckis, and Dave Norton.   These volunteers host coffees, contact veterans, man tables at public events, solicit donations, operate the camera for interviews, and make the DVDs.  I certainly could not do this without all of them, and we always welcome new volunteers."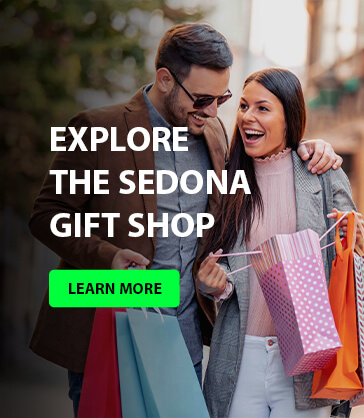 Pierson added:  "We have heard some remarkable stories of personal sacrifice and endurance, humor and sadness, loneliness and adventure, travel and education, friendships made, and careers influenced and enhanced.   Some served stateside.  Some served overseas.   Some served distinguished careers without ever experiencing combat.  Some survived the most horrific battles of these wars and have shared stories of how they were able to cope with their experiences.
"Some quietly did their duty without much official recognition or appreciation, still knowing that their job was an essential part of the war effort.  For every soldier on the front lines, there were nine others doing jobs that assured that the one could do his job; including civilians who actively supported war efforts as defense industry workers, flight instructors, and medical volunteers, and the stories of those who served behind the scenes are also an important part of the record."
If you are a veteran or a civilian who was involved in the war effort, if you know a veteran who should participate in the Veterans History Project, or if you are interested in joining our volunteer group, please contact Jolene Pierson at 282-7999 or jpierson@commspeed.net to learn more about our local project.  To learn more about the national Veterans History Project, visit the website of the Library of Congress at www.loc.gov/vets.
The Library is a proud partner in the Veterans History Project.  Funding for this project is provided locally through tax-deductible donations by individuals, businesses, and local organizations.  Recently, Sedona Detachment 1237 of the Marine Corps League has been a major donor.  Donations may be sent to the Sedona Public Library, 3250 White Bear Road, Sedona, AZ 86336, specifying that the donation is restricted to the Veterans History Project.