Verde Valley News – Verde Valley Teen Maze is a community-driven event to help youth experience the consequences of life choices. It's been four years since the last Verde Valley Teen Maze, due primarily to COVID. The event was held February 28th through March 2nd from 9:00 am to 2:00 pm at Clemenceau Building (COCSD Office), 1 N. Willard St. Cottonwood, AZ 86326. Teen Maze and its design "bring to life" the potential effects of various life choices. This week-long event is coordinated and sponsored by Yavapai County Community Health Services (YCCHS) and Verde Valley Sanctuary (VVS).
Envision a life-size board game and you'll get a good mental picture of teens navigating their way through the Maze by drawing scenario cards or spinning a wheel that educates on a myriad of topics. Topics focused on this year are the risks of fentanyl and marijuana; the effects of tobacco and vaping; cyber safety; safe dating skills; teen pregnancy prevention; nutrition, and self-care/coping skills. Each section of the Maze is presented through creative games and hands-on activities to provide an experiential learning environment.
"Judging by the student evaluations, we received a lot of good feedback on cyber-bullying, unhealthy vs healthy relationships, STD's, and tobacco and vaping," says VVS Resident Services Manager, Cassandra Presmyk.
Laurel Abdelnour with YCCHS, shared "One of the 8th-grade teachers shared that they were so glad they came to the Teen Maze! What a great way to engage students about different topics. We could see how much the teens were learning. Even the gentlemen from the pipe and drape company, who set up the space, commented on how they went through the Teen Maze when they were youth. People don't forget about this event!"
"It looked like they had a lot of fun too," says Cottonwood Youth Advisory Commission (CYAC) Member, Dana Dowell.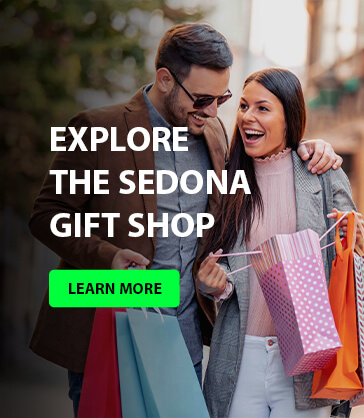 A number of Mingus High School students from the Interact Program facilitated half of the booths. Other volunteers came from YCCHS, CYAC, MATForce, and VVS.
The Teen Maze was created in 1999 under the leadership of North Star Youth Partnership, a program of Catholic Charities Community Services.  Since then, the event has been bringing volunteers of all ages, community organizations, and businesses together with a common goal…to educate youth about the consequences of their choices to help them become better decision-makers.
For more information about Teen Maze, please contact Director of Community Based Services, Vivien Mann at (928) 641-6916 or Vivien@verdevalleysanctuary.org.
For more information about the Verde Valley Sanctuary, please contact Community Development Director Tracey McConnell at (928) 282-2755 or tracey@verdevalleysanctuary.org.