Clarkdale AZ (February 2, 2017) – Yavapai College is among the community partners presenting the fourth-annual Verde Valley SCITECH Festival Feb. 23 through March 3 and is hosting a festival signature event — the Verde Valley SCITECH EXPO — at the YC Clarkdale campus on Friday, March 3.
The three-hour expo opens at 5 p.m. and features area businesses, organizations and the YC Film & Media Arts and Video Game Development programs showcasing the Science, Technology, Engineering, Art and Math (S-T-E-A-M) aspects of their operations. The YC Kiln Yard Café will be open from 5 to 7 p.m. during the expo so attendees may enjoy dinner while they explore.
Along with the expo, Yavapai College is hosting two SCITECH Festival additions this year: a free film screening and a free concert, both geared to bring the community together for discovery and inspiration. The March 1 screening of "Spare Parts" about an underdog team of robot builders will be followed by a Q&A session with Film & Media Arts faculty member Dave Lehleitner who was a production assistant for the film. The film presentation starts at 5:30 p.m. in the community room in Building M at the Clarkdale campus. The March 2 concert featuring popular guitarist Anthony Mazzella starts at 5 p.m. and also will be in Building M at the Clarkdale campus. Yavapai College Southwest Wine Center student-produced wines and non-alcoholic beverages will be available for purchase early in the concert.
"Yavapai College is pleased to be a strong partner in this family-oriented festival. Our goal is to spark interest in scientific and artistic study in people of all ages and inspire the next generation of S-T-E-A-M enthusiasts," said Dr. James Perey, YC executive dean and campus executive officer, Verde Valley.
Along with myriad activities and events, the 2017 festival will feature a passport program. Festival-goers who earn at least six punches on their passports are eligible for prizes, including one of 10 Samsung Galaxy S2 tablets that will be given away to players under 21. Gift certificates are up for grabs for passport players older than 21.
Verde Valley SCITECH Festival partners are adding activities and events as the festival approaches. Festival-goers are encouraged to check the festival schedule, available at www.VVSCITECH.org.  
Anyone interested in getting involved with the festival is welcome to contact Christine E. Griffin, at (928) 592-2210.
Following is a roundup of Verde Valley SCITECH Festival – Full S.T.E.A.M. Ahead – activities and events scheduled to date:
February 23, 2017, 5:00 – 6:00 p.m. – Oak Creek School – OCS STEM Celebration, 11490 E. Purple Sage Dr., Cornville, AZ
February 25, 2017, 12:00 – 2:00 p.m. – Northern Arizona Healthcare presents its "Fantastic Voyage", Verde Valley Medical Center, 269 South Candy Lane, Cottonwood, AZ
February 25, 2017 – National Park Service – VERDE VALLEY NATIONAL MONUMENTS SCIENCE & HISTORY,
9:00 – 11:00 a.m. – Tuzigoot National Monument – NPS "BIRDS, Bugs & Bats":  Bird Walk at Tavasci Marsh
12:00 – 1:00 p.m. – Montezuma Well – NPS "Birds, BUGS & Bats":  Ongoing Research at Montezuma Well
2:00 – 3:00 p.m. – Montezuma Castle National Monument – NPS "Birds, Bugs & BATS":  Role of Bats and Why We Study Them
February 28, 2017, 10:00 a.m. – 12:00 p.m. – Sedona Water Reclamation Plant – Tour of City of Sedona Treatment Plant and Sedona Wetlands Preserve, 7500 West SR 89A, Sedona, AZ Milepost 366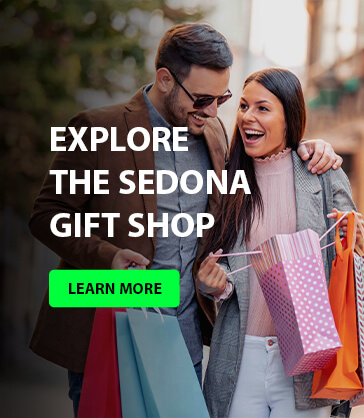 March 1, 2017, 6:00 – 7:30 p.m. – Beaver Creek School – STEAM Extravaganza, 4810 East Beaver Creek Road, Rimrock, AZ
March 1, 2017, 8:30 a.m. – 2:30 p.m. – Mingus Union HS, City of Cottonwood, Yavapai County, Dead Horse Ranch State Park and many other participants, Connecting Kids and Careers through STEAM!, 1801 East Fir Street, Cottonwood AZ
March 1, 2017, 12:00 – 4:00 p.m. – Sedona Library – 3D Printer Demo at 12:30 p.m., Augmented reality, drop-in button making and more S.T.E.A.M. from 12 – 4 p.m., 3250 White Bear Road, Sedona AZ
March 1, 2017, 5:30 – 7:30 p.m. – Yavapai College – Verde Valley Campus – Free Screening of the Movie "Spare Parts", 601 West Black Hills Drive, Clarkdale, AZ
March 2, 2017, 3:00 – 5:00 p.m. – Cottonwood Public Library – "Brainstorming @ the Library!", 100 South 6th Street, Cottonwood, AZ
March 2, 2017, 5:00 – 6:00 p.m. – Cottonwood Oak Creek School District – STEM FAIR, 1 North Willard Street, Cottonwood, AZ
March 2, 2017, 5:00 – 6:30 p.m. – Verde Valley Montessori: Science Bone Connected to the Brain Bone, 215 S. Main St., Cottonwood, AZ
March 2, 2017, 5:00 – 6:30 p.m. – Big Park Community School Family STEM Night, 25 W. Saddlehorn Rd, Sedona, AZ
March 2, 2017, 5:00 – 6:30 p.m. – Yavapai College – Verde Valley Campus – Free performance featuring Anthony Mazzella, 601 West Black Hills Drive, Clarkdale, AZ
March 3, 2017, 10:00 – 11:30 a.m. & 1:00 – 2:30 p.m. – Camp Verde Community Library – Full S-T-E-A-M Ahead – The Sky is NOT the Limit, 130 Black Bridge Road, Camp Verde AZ
March 3, 2017, 5:00 – 8:00 p.m. – Yavapai College – Verde Valley Campus/Town of Clarkdale – VERDE VALLEY SCITECH EXPO, 601 West Black Hills Drive, Clarkdale, AZ