Verde Valley AZ (December 3, 2014) – The Verde Valley is home to a treasure trove of cultural heritage sites and museums.  Many of these have Museum Gift Shops offering gifts for the coming holiday season – gifts that you may not find anywhere else.  You don't need to pay admission just to shop and you can provide much needed support to these non-profit organizations in the process.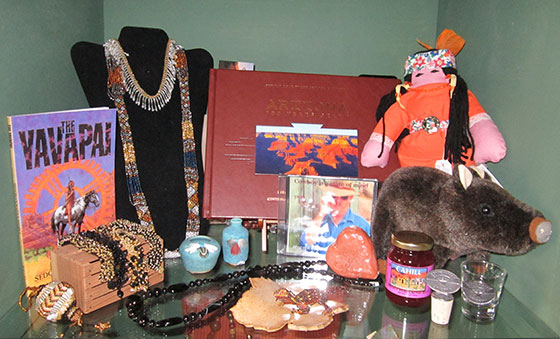 The Sedona Heritage Museum has items made by local artists, movies made in Sedona, gift items, toys, soaps, ornaments and art.  This year the Museum Shop has dvds of movies made in Sedona, prickly pear scented and private labeled lotions and soaps, a friendly snake and other offerings for kids, locally made jewelry, and books on local history and by local authors.  735 Jordan Rd. in Uptown.  Museum hours are 11 a.m.-3 p.m.  For details, call 928-282-7038.
Cottonwood's Clemenceau Heritage Museum offers their Images of Cottonwood historic photo book, hand-made items, logo items, books and gifts.  Hours are Wed. 9 a.m.-12 p.m. and Fri.-Sun. 11 a.m.-3 p.m.  1 N. Willard St. For details, call 928-634-2868.
Clarkdale Historical Society and Museum specializes in locally made copper jewelry items and crosses by Clarkdale artists, books, geological maps and local art prints and cards.  Hours are Wed.-Sun 10 a.m.-1 p.m.  For details call 928-649-1198.
The Camp Verde Historical Society Museum has many books by local authors about Verde Valley history, plus patches and mugs with their logo.  Open Tues. 10 a.m.-3 p.m. 435 S. Main St.  For details, call 928-567-9560.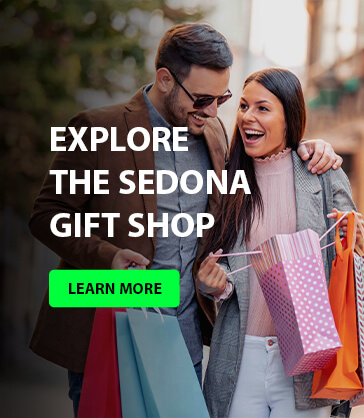 Fort Verde State Historic Park has a variety of historical books and items relevant to the history of the fort.  Hours are Wed.-Mon. 9 a.m.-5 p.m.  125 E. Hollamon.  For details, call 928-567-3275.
At the Jerome State Historic Park you'll find mineral samples, copper gift items and local history books.  Open daily 8:30 a.m.-4:45 p.m.  100 Douglas Rd.  For details, call 928-634-5381.
The Western National Parks Association (WNPA) bookstore at Montezuma's Castle National Monument offers an extensive selection of books, videos, games and Native American flutes.  Hours are daily 8 a.m.-5 p.m.  2800 N. Montezuma Castle Hw.  For details, call 928-567-3322, x225.
The WNPA bookstore at Tuzigoot National Monument also offers a long list of books, education and exploratory items for kids and adults, and now handmade baskets by the Tohono O'odham.  Hours are daily 8 a.m.-5 p.m.  25 w. Tuzigoot Rd., Clarkdale.  For details, call 928-634-5564.
Please consider supporting your local Museum Gift Shops this holiday season.  Above is only a limited description of all you will find within their walls.  And, they are always adding new and unique items.