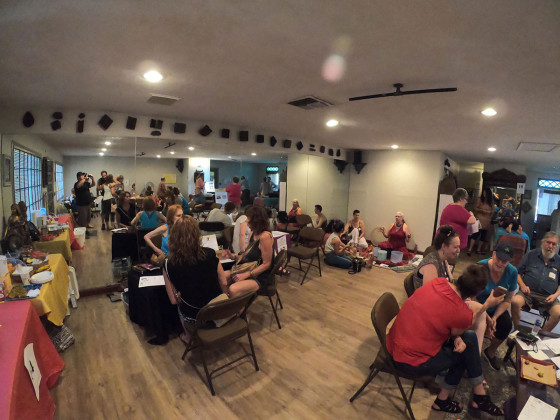 Cottonwood AZ (September 18, 2019) – The Verde Valley Holistic Healing Fair returns to Old Town Cottonwood at 9:00 am on Saturday, October 5th at the Old Town Center for the Arts (OTCA) and Studio B, 633 N. Fifth Street. Cottonwood.
The event is free and open to the public, although $10 donations per practitioner per session are suggested.
In the OTCA, guests will have the opportunity to sample holistic healing modalities such as AcuTonics, Ancient Healing, Aromatherapy, Astrology, Body Awareness Training, Chair Massage, Chakra Balancing, CUL Music & Healing, Go Travel Cafe, Nutrition Hypnosis, Intuitive Tarot, OSA Massage, Vibro- Acoustic Experience, Soul Body Fusion and Hippocrates Health Educator.
In Studio B practitioners will be offering ADD/ADHD Testing (cell phone required), Bemer Microvascular Therapy, Foot Reflexology, Healing Touch and E.F.T., Intuitive Energy Healing, Radiant Grace Healing, Soul Messages, Drawn by Dawn, and Spiritual Medium.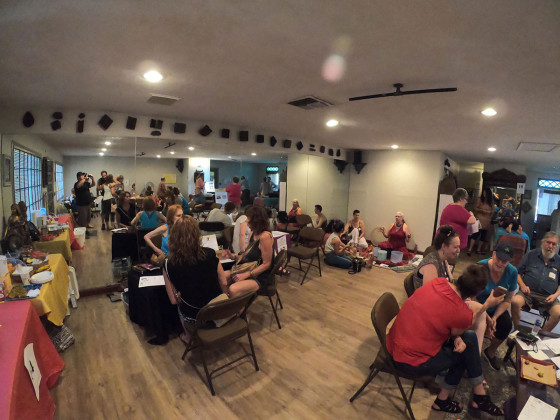 Music Therapist Lynn Miller, M.A., and her cousin, Sound Healer Janey Butterworth, M.S.W., will be offering a free demonstration on healing with the voice "emotionally, physically and spiritually" from 11-11:30am in the OTCA. Discover how to utilize the voice as a healing tool. After 2:30 pm they will offer in Studio B private sessions, for opening the voice for self-expression or to receive sound/energy for healing.
If you think you might need a little mind manipulation to get over your doubts about all this, there will be Hypnosis to help you along. From 12-12:30pm in OTCA, Don Glass of Sedona Healing Hypnosis, will be presenting on the big stage.
In the OTCA, from 10-10:30, experience Sound Healing with piano virtuoso Jonathan Best, who might be best known for touring with the Talking Heads and David Byrne. Mr. Best has devoted his work to music and healing. He believes that all people are made of music whether they know it or not.
The main objective of the Fair is to open doors to self-healing. The focus on the upcoming event is Sound Healing. Miss Daily explained that, "Learning to use your voice, your own instrument, can heal your body . . . naturally."
With a variety of practitioners, Miss Daily finds that people are drawn to the modalities and practitioners, who can guide them to find their own healing path.
HOW IT GOT STARTED
This all-day Sound Healing focused event was conceived in 2013 by Director Carlton Daily as a community-driven event. Miss Daily stated, "I moved here from the East Coast as a practitioner. I've learned that the Southwest has its own vibrational uniqueness and so my work has taken a different focus; and once I focused, it was amazing how all the people and places came together . . . like magic."
The first Healing Gatherings were simply the practitioners meeting to talk about the concept. They held these at Vital Essence in Old Town. They moved into a bigger space last November, when the group held their first two official 'Holistic Health Fairs' at the Red Rooster.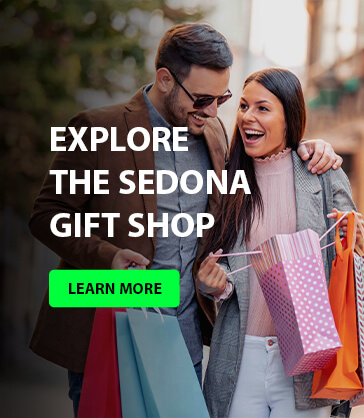 They immediately found they needed to be in a larger space, and a space focused on healing. At this time Miss Daily and the group became connected to the spiritual healing center, The Center of Universal Light (CUL). Arvel Bird and Kimberly Kelley, co-founders of CUL, already had planned to create a space for practitioners in Studio B, so it was the perfect fit.
This year the event has grown again and will share space between the Old Town Center for the Arts (OTCA), Studio B, and The Muse Gallery. With the assistance of William and Christy Eaton, Directors of the OTCA, the transition has been smooth and well-supported.
BACKGROUND ON SOUND HEALING
Many contemporary quantum theorists, well-known doctors, and healers support this powerful source of healing. For example, Dr. Joe Dispenza is a spokesperson for sound and healing and during his upcoming March 2020 event in Sedona, he will be using voice and breath through his meditation for healing and manifestation.
Heavily scientific-based books such as Vibrational Medicine, Science and Human Transformation, and Conscious Acts of Creation have been made digestible to the masses through movies like What the Bleep! and The Elegant Universe, both of which also support the practice of sound healing.
AcuTonics Sound Healing, a popular branch of Westernized Acupuncture, uses tuning forks instead of needles and will be one of the many modalities available during the Fair. If we don't think sound affects us, think of a baby crying versus a bird singing and how those sounds make you feel. Or those who talk about the Big Bang Theory starting all things. And tell me a good scream sometimes doesn't transform your whole day?
Says Best, "Our bodies are filled with vibrating harmonics that align when we play music." He also believes that when people play music together, a natural healing takes place through deep listening and connection. "Bring your innate musicality to this safe environment for exploration. You can even participate by just listening."
Miss Daily states, "Human connections support a community. We are trying to help manifest this by creating activities that guide people to free themselves naturally: through voice, movement, etc., and to work out the places where we get stuck. One on one sessions will help move through something in a one on one experience: intimately, organically."
The group plans to continue as a monthly Community Health Fair and are currently looking at a venue to accommodate them. In grander visions of the future, Miss Daily sees it becoming a traveling Health Fair to other locations.  "For the past 4 years, I have been creating this for the community. I am here to support the growth of Old Town. Perhaps this can grow to enhance the greater medical community: the Northern AZ Medical Center chain of facilities, Yavapai College, Northern Arizona University …and to support the staff and those working in the health field."
This event is sponsored with support from D&D Enterprises, and Dragonfly Gallery. Dragonfly will also be raffling off a gift basket full of goodies. The event is free and open to the public, although $10 donations per practitioner per session are suggested.