Cottonwood AZ (September 1, 2021) – Bob Lanning has volunteered with the Verde Historical Society and the Clemenceau Heritage Museum for more than 29 years, beginning in March 1992. He retired from Hughes Aircraft in California in 1989, moving to Arizona in 1991. He joined the society and began volunteering at the museum in 1992. He has held many positions in the Society and has served as the chairman of the Verde Valley Railroads Diorama Exhibit committee for many years. "I was one of the builders of the railroad diorama exhibit and have been involved with the exhibit since 1992. Originally it was more of a railroad club, and I was President back then. When the diorama officially became part of the museum, I became chairman of the railroad committee and had to serve on the Board of Directors. I have held the two positions since 1993", Lanning stated. He has served as the Vice President of the Board of Directors for many years.
As Chairman of the railroad committee, Lanning has given public talks about the Verde Valley railroad history to the community at Yavapai College, the Jerome Historical Society, Jerome State Park, Dead Horse State Park and the Clemenceau Heritage Museum. He is also knowledgeable on the history of the Verde Canyon Railroad that runs through Sycamore Canyon in Clarkdale.
An accomplished artist as well, beginning in 1997, Lanning participated in the the museum's Spring Arts and Crafts Fair, a society fundraising event to support the museum that is held annually on the second Saturday in February. Approximately 48 artists are brought together to show and sell their wares in the Clemenceau Public School building auditorium adjacent to the museum. He has chaired the event since 2000 and has been an exhibitor for every show presented. The event was cancelled in 2021 due to Covid. It will return in February of 2022.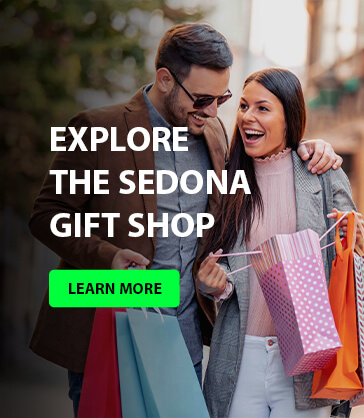 When asked what he enjoys most about his volunteer experience he stated: "I enjoy volunteering [with] the Society, originally for the model railroad aspect, but as I became active on the board, I found many ways to help and enjoyed the closeness of the other volunteers."
The Clemenceau Heritage Museum is located at 1 North Willard Street -on the Mingus and Willard roundabout- in Cottonwood, AZ. To become a railroad "engineer" team member or for more information, please contact the museum at www.clemenceaumuseum.com, clemenceauheritagem@qwestoffice.net , call the museum office at 928-634-2868, or visit the family friendly self-guided activity "All Aboard" Learn the History of the Verde Valley Railroads on Saturday's between 11:00am-3:00pm.