Community Building Open Discussion At The Library
Sedona, AZ (May 20, 2011) – Sedona Public Library invites everyone to attend an open community discussion on Friday, May 27 from 6 to 8pm regarding the work and goals of the Verde Food Council. This presentation will be conducted by Verde Food Council Exec. Director Debra Emmanuelle and it will be simultaneously translated into Spanish by Latino Services librarian Marcela Saldivia. The main points of this discussion involve sustainability, food gardens, and community building in the Verde Valley.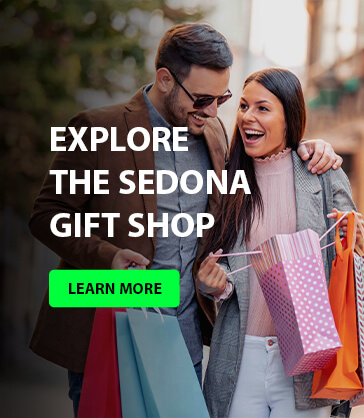 Born and raised in Maine, Debra Emmanuelle came to Sedona in 2008 with her mind set on the idea of helping building a strong and healthy community. Her background speaks to her genuine advocacy to volunteer for the benefit of those in need and to tighten the bonds between community members. Within a month upon arrival to Sedona she was trained as a volunteer facilitator for the Restorative Justice Program for teens in Sedona and Cottonwood. This experience left a deep imprint that moved her to continue advocating for community programs in this area. She met Harvey Grady, the founder of Cornucopia Community Advocates, a 501c3 that serves as a fiscal agent and non-profit umbrella for a number of local organizations. The Verde Food Council (VFC) was another such initiative founded by Harvey Grady and Ed Naylor in 2009. Having grown and expanded considerably since that time, VFC is now in the process of incorporation to become its own non-profit entity. Debra came to work as Exec. Director to the Verde Food Council in March 2010.
VFC's first project was to assess the number of hungry people in the Verde Valley. The results of this 2009 assessment provided an unduplicated count showing that an astounding 1 in 7 people in the Verde Valley needed the support of emergency food assistance programs. With overwhelming numbers of people literally lining up at each of the existing foods banks at that time, it was clear that more local support was needed and the Verde Food Council took on this mission. Partnering with churches and community centers that provide free meals or low cost meals and programs such as "Meals on Wheels" in addition to partnering with local food banks, VFC had a productive first year. By 2010, however, the Verde Food Council realized that just supporting emergency food programs was not enough. Other approaches and strategies were necessary to reach out to those in grave need of food. With the number of hungry people in this valley growing consistently, VFC's leaders decided to address the deeper issues that cause hunger. With the continuing economic down turn, more and more families are struggling to put adequate, healthy food on their tables. Currently, in May of 2011, the 2009 1 in 7 ratio has escalated to 1 in 5 people struggling with food security. This alarming statistic clearly shows that in the Verde Valley there are people who lack access to the basic dietary food needs for a healthy life. VFC's solution to the problem of local hunger is to bring communities together to increase the amount of food grown locally while developing resources and knowledge that support sustainability. By implementing community education classes throughout the valley in the area of nutrition, healthy cooking, food preservation and gardening and by increasing the number of back yard, community and school gardens here, VFC's goal is to empower all people with the skills, knowledge and resources to grow their own food whenever possible and generally, to make locally grown healthy produce more affordable and more accessible. Basically, bringing people to work together for the common goal: Everybody Eats!
Given the scope of this goal, just one organization is not enough in this quest of trying to reach out to everyone; so the idea of building community comes to the fore. In this way, the change required to alleviate the deeper causes of problems in a community where one out of five people suffers from hunger takes many different venues and approaches. The Verde Food Council is seeking to expand in order to reach all those in need and who want to learn about better, healthier ways to eat and grow vegetable gardens. As VFC's community programs grow, more volunteers and donors are needed to support what truly must be a community-wide effort. If you want to learn more about the work of the Verde Food Council and take an active role in the effort to reduce hunger in our community, please come to this presentation on Friday, May 27 at 6pm in the Si Birch Community Room at the Sedona Public Library. Your input can be of crucial importance for the Verde Food Council programs in their community building efforts. We together as a community can solve the problem of hunger in the Verde Valley and its surroundings! For more information email info@verdefood.org