Camp Verde AZ (November 18, 2013) – Camp Verde's first brewing company, The Verde Brewing Company, has successfully brewed their first hand crafted beer, The Honey Pot Stout. The Stout made its debut on Friday November 15th during the Verde Brewing Company's first tapping party at their new tasting room, located inside White Hills Winery & Gallery. Kickstarter contributors and supporters came out to White Hills, located at 325 S. Main St, to try the new stout and celebrate the beginning of the Verde Brewing Company.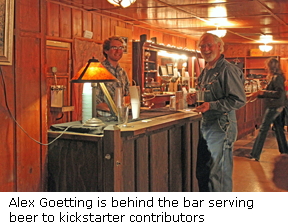 Prior to the tapping party, Kickstarter contributors were invited to a private tour of the Verde Brewing Company's location at 348 S. Main St. Ste. 16, next to The Horn restaurant. Supporters got to see their name painted on the bricks that decorate the brewery walls, and ask brew master and VBC owner, Alex Goetting, questions about the brewing process and the future of the Verde Brewing Company.
After the private tour, contributors and the Honey Pot keg walked across the street to experience the first taste and tapping of the new stout. During the Tapping party, local singer – songwriter Robin Dean Salmon played songs off his new CD, Blackbird. Hors D'oeuvres were supplied by The Horn, and White Hills also offered wine tasting, and bread, made from the brewing grains, for sale. Everyone also had a chance to check out the Mini Show exhibit, currently on display at White Hills.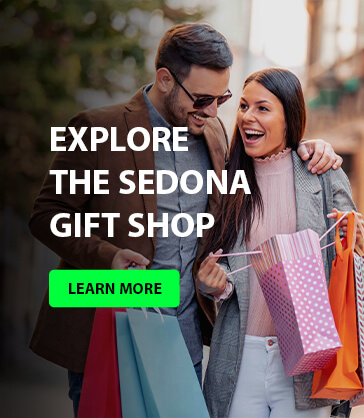 Contributor and principal of Out of Africa and Predator Zip, Bill Jump, received his kickstarter prize last night, an original painting by local artists Vada Lovato and Deborah Gallagher. Goetting, along with the artists, presented the painting as a gesture of Mr. Jump's generosity and gratitude for supporting the Verde Brewing Company.
The Honey Pot stout is now available on tap at The Horn, located at 348 S. Main St. in downtown Camp Verde. Patrons are invited to come try a glass or pitcher. Soon growlers and glasses will be available at the tasting room inside of White Hills, located in the historic Boler's building in on Main Street in Camp Verde.
The Verde Brewing Company's brewery is located at 348 S. Main St. For more information about the brewery, join them on Facebook at Facebook.com/VerdeBrewingCo or check out their website at www.VerdeBrewing.com